Aspen real estate sits high in the Rocky Mountains, surrounded by high peaks and colorful forests. Aspen locals relish the changing of the seasons each year, and with good reason. The new seasons offer new ways to get outside, and the color palette for spring in Aspen is much different from in other parts of the country. Aspen receives a high annual snowfall that lingers well beyond the winter months and cold that transforms leaves in the fall.


For Aspen homeowners, traditional spring colors (such as pastels) don't match the scenery. Spring redecorating in Aspen more closely resembles a winter color scheme for many other parts of the US. If you're looking to freshen up your Aspen real estate for spring, consider the following three ways to decorate the living room in your Aspen home.
Rustic design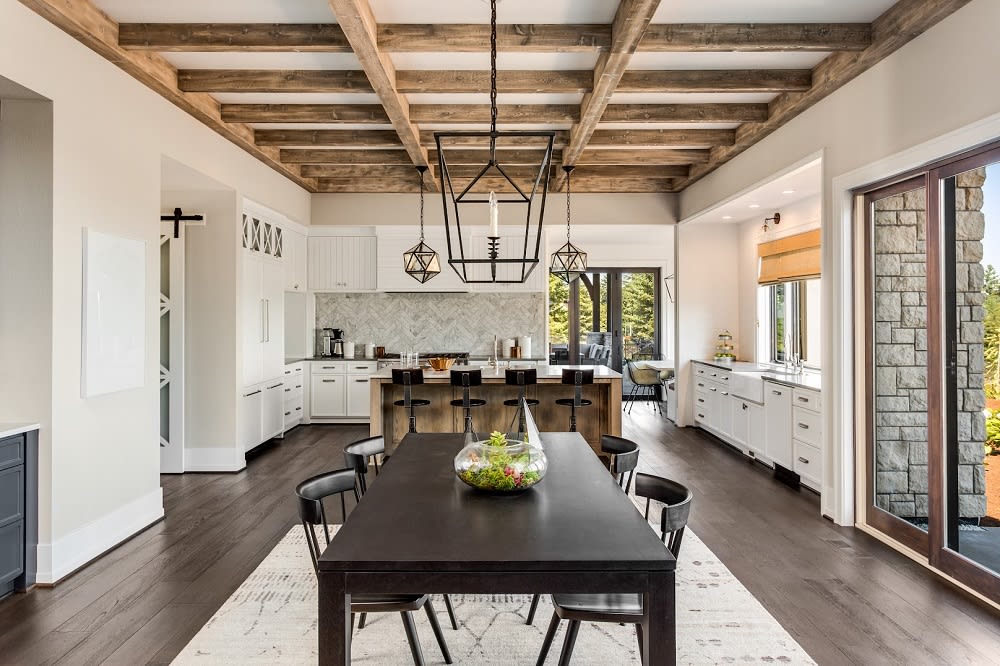 The mountains, woods, and snowy landscapes make Aspen the perfect location for a house that features
rustic interior design
elements. With this style, you can go as big or as small as you want. Implement exposed wood and muted brown colors to create a cozy, rustic vibe. Exposed wooden beams and a stone fireplace can make your living room feel warm and give it a ski lodge look.
However, you don't have to make extensive remodels to implement this style. A change in paint color, furniture, or decoration will take a fraction of the time and give your living room a rustic look. Wood-paneled furniture and a light-brown coat of paint will provide the same homey feel as hardwood floors, walls, and beams, but without as much commitment to one style. Rustic decorations like a dried branch sitting on the desk in a study or some potted plants can add texture to your home and a woodsy feel but can be moved if you decide to redecorate again for summer.
Farmhouse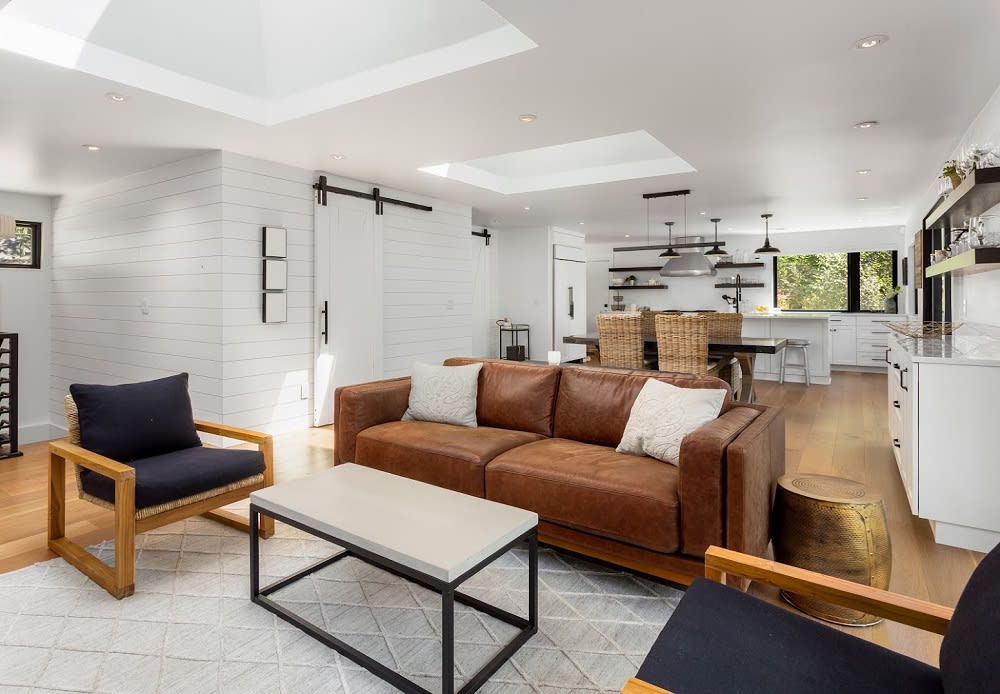 The farmhouse style is similar to rustic interior design but with less "ski lodge decor" and more "countryside charm."
Farmhouse interior
will match Aspen's rural, mountainous setting but a lighter color palette. You may not break out the pastel pink, but some white painted walls with light wood paneling and colorful fabrics will make the interior brighter. This is the perfect style for showing off those antiques you've never been able to find a place for.
Put your set of colorful plates on display in the kitchen and turn something that you would typically store in a cabinet into a decor piece. Try a wooden rolling island in the kitchen, an adorable yet functional piece of furniture that can easily be put away if you want to redecorate. This style is great for homes with lots of natural light. An accessory like a wooden bookshelf can be placed in the living room and feature farmhouse-style pieces like antique vases or vinyl records.
Transitional design
For those who like elements of both traditional and modern interior designs but don't want to commit to one or the other,
transitional design
combines the best of both. Transitional design features a primarily neutral color palette with white and gray accents. With this design choice, you can feature more modern elements—like natural colors and minimalism—with homey, traditional elements—like unique textures and fabrics. This design choice is increasingly popular as it allows homeowners to have the best of both worlds. If you want a more modern look for your living room but feel the minimalism, big, open spaces, and stylish yet seemingly uncomfortable furniture isn't for you, then you should try transitional design. Pair modern touches with slightly more colorful furniture that stands out against a neutral color palette.
On couches, feature pillows with familiar patterns and textures. Additionally, add a classic, oval, brown coffee table to your living space. Not every piece of furniture needs to be cold and robotic to give your home a modern look. Your home is still a place to live in, so make it inviting and comfortable with a transitional design. The elements of transitional design will fit nicely in Aspen real estate, and modern touches will highlight the luxury elements of Aspen. The picturesque setting and world-class skiing make Aspen real estate extremely valuable, and you want an interior that reflects that.
Ready to view Aspen homes for sale?
Aspen homes for sale are currently available for buyers looking for some of the best luxury real estate, ski resorts, and outdoor access in the world. Wherever you are in the process of researching Aspen real estate, contact the trusted realtors at
The Bineau Team
. As a team of local experts,
The Bineau Team
will ensure you find the perfect luxury home to fit your Colorado lifestyle of choice.