Some of the world's finest architecture seems to meld structures and the natural elements surrounding it, and that was one of the key principles behind the revered work of famed designer Frank Lloyd Wright.

That idea has taken hold in much contemporary architecture, with some of the best coming from Aspen and other communities found in the shadow of the Rocky Mountains, since certain types of structures can ruin the beauty of a grand landscape, no matter how high-end they are.

Aspen, perhaps best known for pristine ski slopes, is no exception. While Aspen is a great lure for the nation's most affluent residents, those searching out sprawling ranches will often find the right land, then construct the home of their dreams, more often than not following the philosophy of great architects who recognized that architecture is an art form tightly tied to nature.

Still, residents searching for a luxury Aspen-area ranch expect certain amenities when selecting either acreage for building or land with a home already in place.
After all, Aspen real estate is high-end, as the Colorado city has
properties that are pricier
than those in the Hamptons, one of the most luxurious places to summer in New York. There are certain amenities that come along with that level of luxury in Aspen homes for sale.
Gorgeous views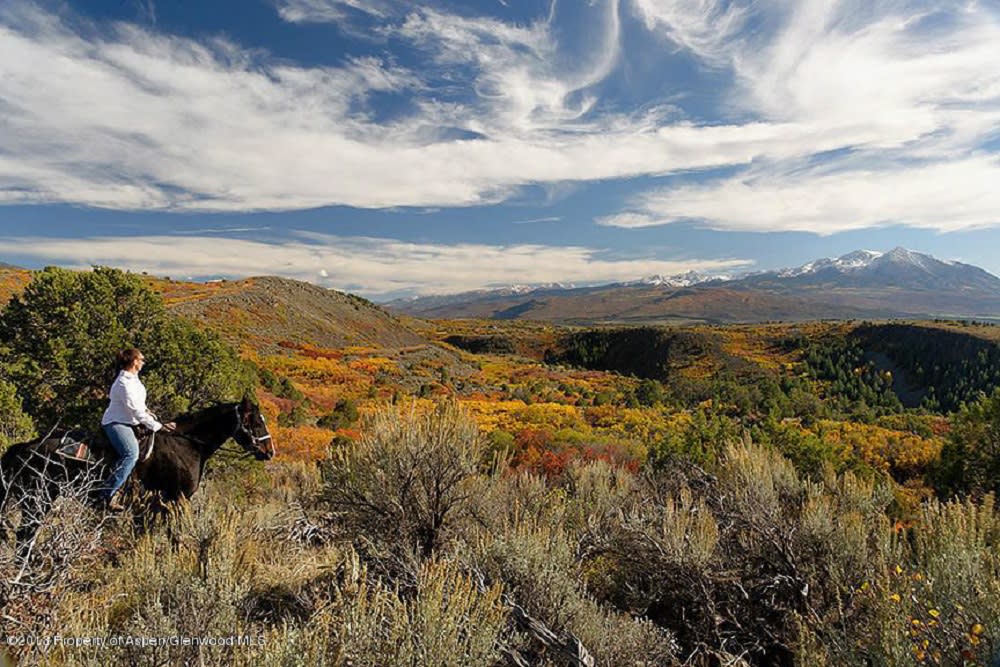 With the Colorado Rocky Mountains as a backdrop, Aspen real estate, especially ranches, boasts unbeatable mountain views, along with dense woods, wide open spaces, creeks, and other natural elements, depending on the property.

It's hard to compete with the landscape anywhere else in the country, no matter the season. A snow-swept mountaintop, a cascade of colors in autumn as the leaves change, bold blue skies in the summer months, and the region coming back to life in spring all offer breathtaking vistas that make your ranch more than a luxury property, but also a retreat that has the best nature has to offer.
Windows galore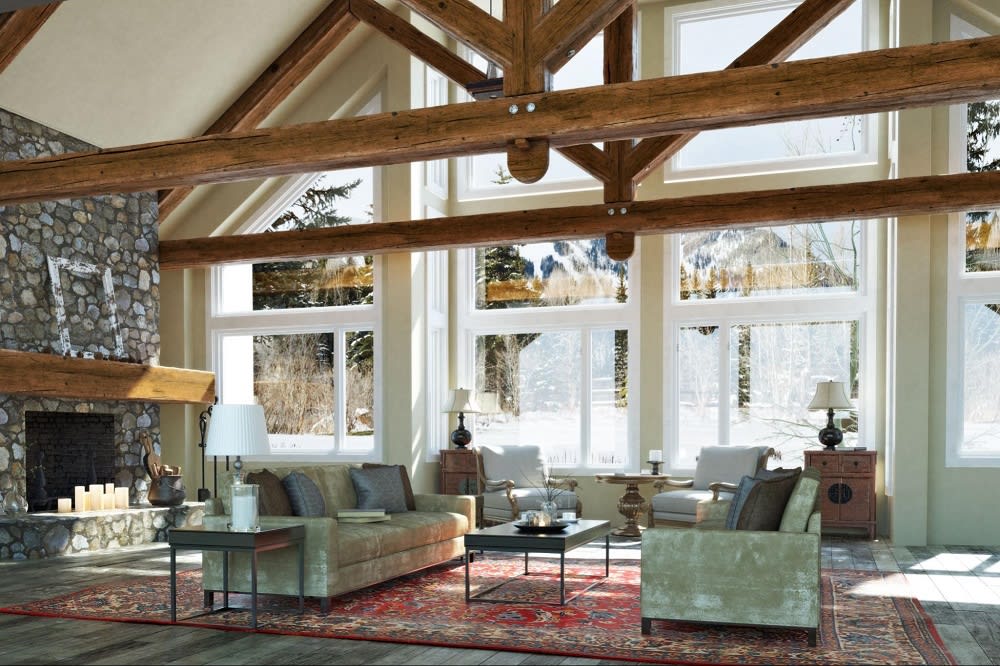 Windows that are essentially walls of glass are common amenities in Aspen-area ranches given the secluded nature of living on myriad acres along with the breathtaking views just outside.

Where one ranch may have a pond or stream flowing past – creeks are common due to run-off from the Rocky Mountain snowmelt – another may have clear views of the mountains, cascading waterfalls, or plenty of trees to enhance feelings of serenity and seclusion.

It would be a shame to hide such loveliness behind a solid wall, and Aspen architects and home builders most often don't.
Plenty of land
Although there are a limited number of homes available in Aspen, the large tracts of land that make up most Aspen ranches may limit the ability of homebuilders to construct new properties.

Much of Aspen's land is public or part of conservation efforts, which is ideal for ranch owners as the surrounding land is protected, and therefore, will remain pristine and an ideal place to find the kind of serenity the city cannot offer.

While in other parts of the country people are parting with hunting land or other acreage for subdivisions, Aspen and the surrounding communities attract buyers who respect nature and don't want to lose land that's ideal for outdoor activities. Favorites include hunting, fishing, hiking, equestrian training and riding, farming – mostly grasses for livestock grazing or leafy greens due to the poor quality of the region's soil – or simply enjoying the privacy not offered in the city. So much pristine, untouched land arguably makes Aspen one of the most beautiful places in the country.

Large tracts of land often have guest homes, which are excellent for those who love to host large weekend gatherings or have in-laws that would rather have a bit of privacy.
Rustic home elements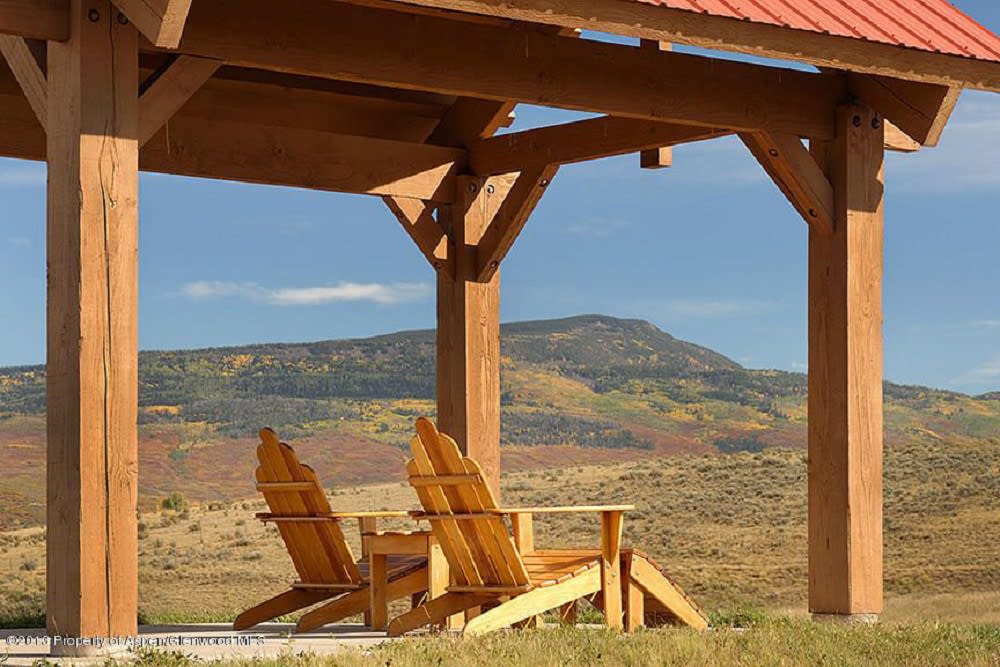 While Aspen homes for sale are as high-end as those in any region, ranch homes tend to blend somewhat seamlessly with the land. Even log cabins are often upscale, with wood beams to accent ceilings and stonework throughout. These two common features are found in most of the homes nestled on expansive ranch property.

While even modest homes can include a fireplace, Aspen homes for sale usually include grand stone fireplaces that serve as the focal point of any room, including a family room, a master suite, or an outdoor living space that can be enjoyed year-round.
Opulent outdoor living spaces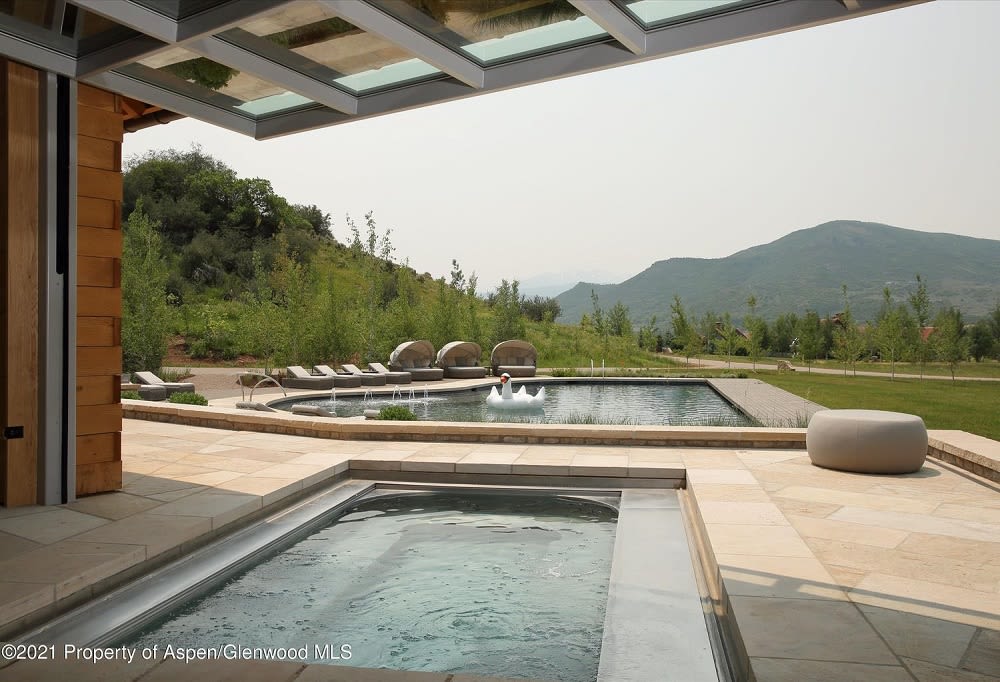 If your backyard is a view of the Rocky Mountains, your outdoor living space is going to be equally stunning.

Heated pools, outdoor kitchens and bars, and fireplaces or fire pits ensure the ability to enjoy the space year-round. These are equally important luxury amenities.

Hot tubs are also popular, as they can be used throughout the year to ease muscles that ache after skiing, hunting, snowshoeing, or hiking.
Built-in bars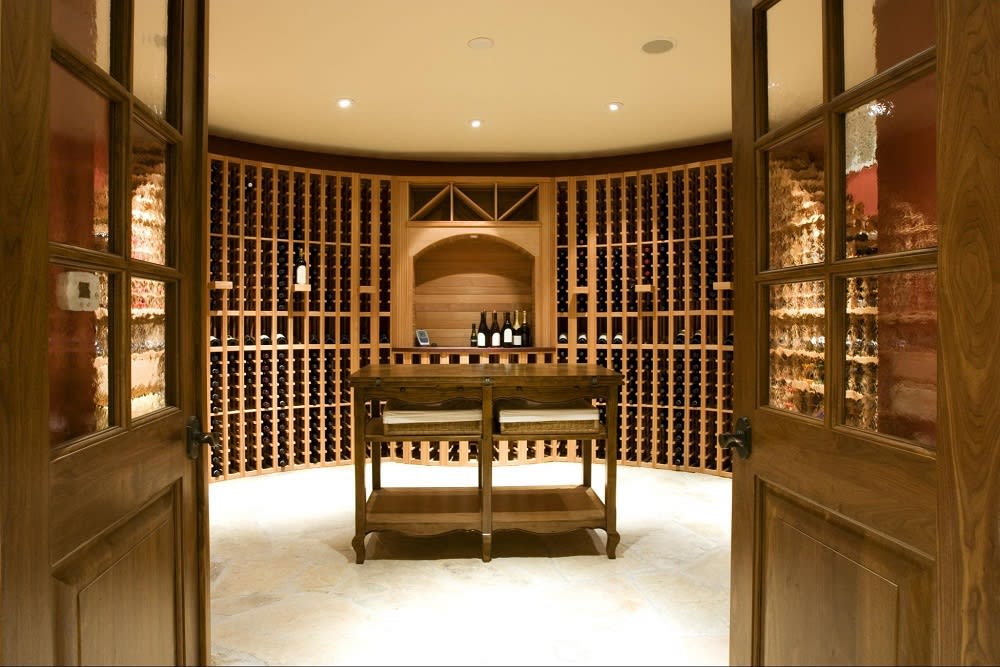 Aspen is known for food and drink – the Aspen Food and Wine Festival regularly sells out – so no sprawling ranch would be complete without a bar, wine cellar, or another similar amenity.

Bars allow for seamless entertaining and provide a place for hired bartenders to serve guests promptly and efficiently when residents are hosting parties. They're also a great place to relax after a long day without needing to head back out to go to an actual bar or the nearest restaurant.
Considering an Aspen-area ranch?
During the summer of 2022, according to a story appearing in Mansion Global, one opulent ranch went on the market for $70 million. Set on 60 gorgeous acres, the ranch is an upscale retreat, a place for fishing, snowmobiling, hiking, and other recreation. Much like this ranch, other Aspen real estate is highly valued for its location and luxury amenities.
If you are in the market for an Aspen-area ranch, call one of the respected real estate agents on the
Bineau Team
who is experienced in luxury ranches and the Rocky Mountain region. With the right agent by your side, finding the right ranch to suit your needs will be a breeze. Reach out today.