Aspen real estate is some of the most luxurious in the country, sitting minutes from the ski slopes and within walking distance of world-class dining establishments and boutiques. Regarded as one of the top vacation destinations in the US, Aspen is a great place to find your vacation home. Homes continue to see incredible appreciation, which means purchasing a property in the area can be lucrative both as a short-term and long-term investment. Aspen and Snowmass Village real estate has so much to offer whether you're looking for a primary residence or an additional home for vacationing. But there are a few things to remember as you browse for properties.
1. The best location for you or your goals
"Location, location, location" is the most well-known real estate mantra for a reason. The location couldn't be more important when you invest in a luxury vacation home. You want the property to be close to what you value most. If you want to be steps from restaurants and shops, you may want to look for properties in Aspen's Central Core. Snowmass Village real estate might be a better fit if you're okay with being a few minutes from town but still want easy access to fantastic ski slopes. If you rent out your home during a particular season, think about what amenities your renters will want nearby. If you're renting a property closer to the slopes throughout the winter is the way to go. Slope access may be less important if you're renting in the summer.
2. Home style and size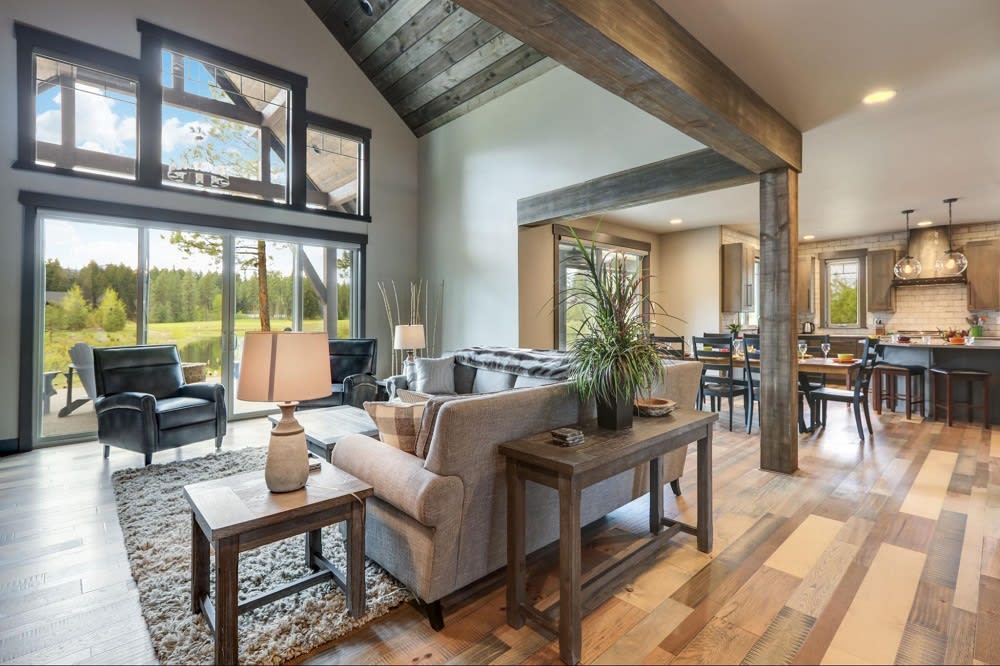 Aspen real estate come in all shapes and sizes, from ski-in/ski-out properties to luxury condominiums to lodge-style stand-alones and modern mansions. Before investing in the area, consider the style and size of the home you want. Once again, it comes down to how you want to use the home. If you anticipate spending most of your time outdoors while you're there or only using the home for a few weeks every year, you may not need a property with a lot of square footage. On the other hand, if this will be your primary home or you want to appeal to year-round renters, investing in a more spacious property may be in your best interests.
3. Know the nearby amenities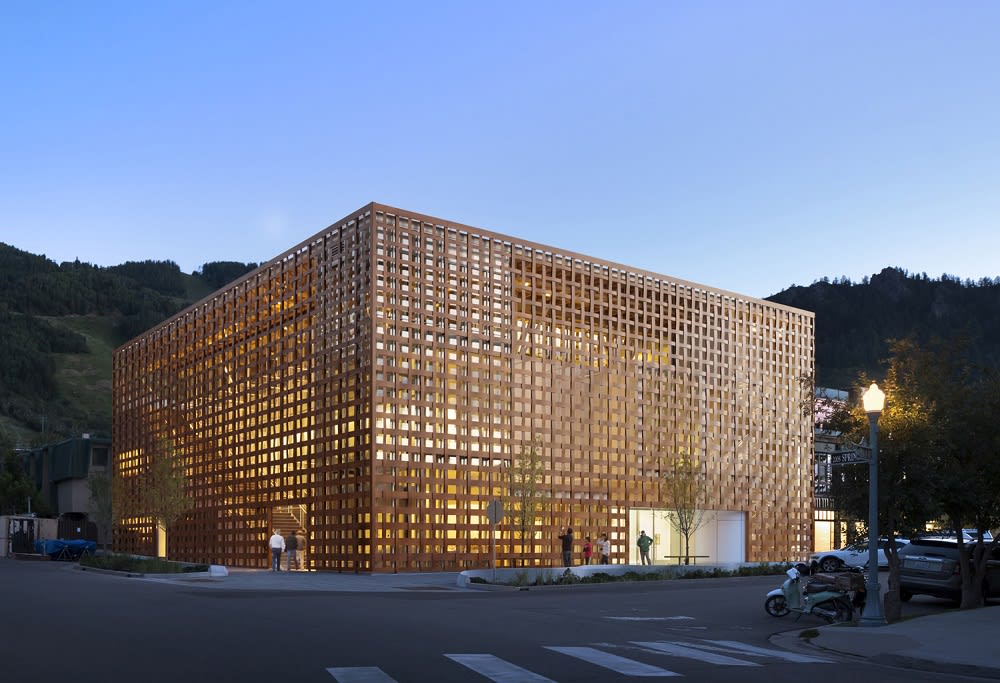 Photo courtesy of Aspen Art Museum
You may be okay with finding Aspen real estate outside of town, but you may want something close to the city's top restaurants, music venues, and slopes. To be sure of what you want close by, look at the
best things to do in Aspen
. You may be surprised at how much there is to do outside of the ski slopes. In the summer, the area is alive with community festivals and outdoor recreation. In Aspen's Central Core, there's the
Aspen Art Museum
and Wagner Park. You'll also find fantastic restaurants like the
White House Tavern Element 47
and
Las Montanas Aspen
a new restaurant to hit the Aspen dining scene. Snowmass Village has a more laid-back atmosphere with its own go-to spots, like
Venga Venga
and the Snowmass Mall. Both cities are home to their own resorts, with the Aspen Snowmass Resort in Snowmass Village and the Aspen Mountain and Aspen Highlands Ski Resorts near downtown Aspen.
4. The right price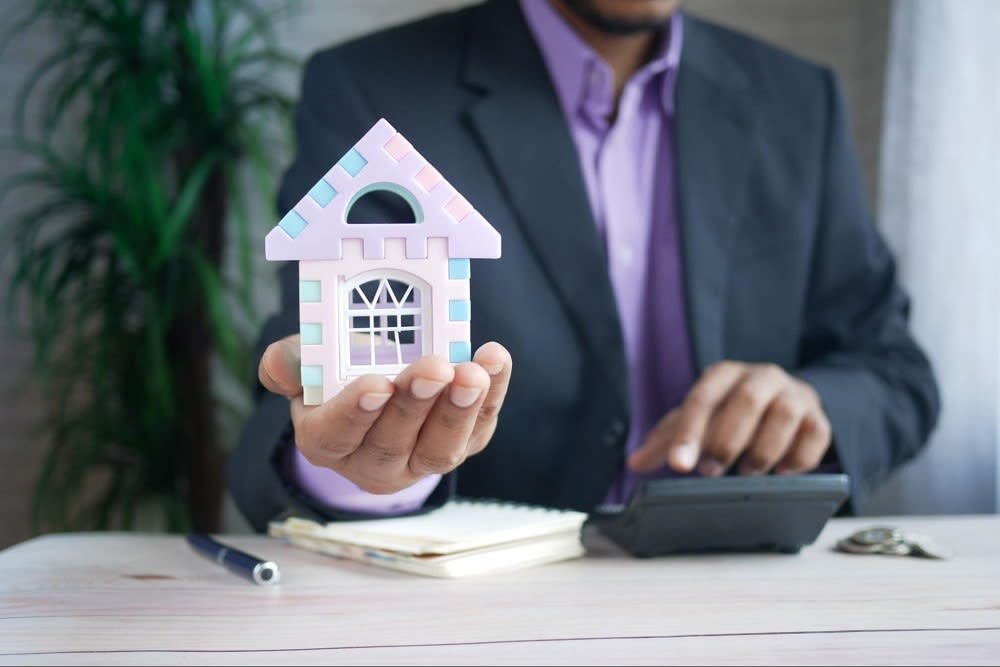 Median home prices in Aspen have been climbing.with available homes spanning from $2 million to $17 million. When it comes to Snowmass Village real estate, median prices are a bit more modest. When you invest in luxury properties like these, you want to ensure you're getting the right price. Your real estate agent will be able to tell whether properties are accurately priced and can work with you to determine the best budget for you. Think through how often you'll use the property and what you can expect to earn from potential renters. Keep in mind upkeep costs as well, and look for properties that are part of a condominium if you want some of the maintenance and upkeep handled for you.
5. Move-in-ready properties
Another critical thing to look for when investing in luxury real estate is a low-maintenance property that's move-in-ready. If you're using the home primarily for vacations or renting out for part of the year, try to choose a property that needs as little work done as possible. This can be especially helpful if you live in a city or state far from Aspen. You want to avoid the hassle of traveling back and forth repeatedly to ensure that renovations and repairs are being made. Plus, you can start using a ready-to-go property right away.
6. A strong history of appreciation
Resale value is key when investing in a luxury vacation property, and Aspen and Snowmass have no shortage of it. As an investor, it's essential to be aware of how local prices shift and change from month to month, but overall, both locations have seen incredible growth and unyielding demand in recent years. This makes them great places to invest. When you decide to invest in Aspen or Snowmass homes, you should partner with an expert real estate agent who can advise you on the best time of year to do so.


A local Snowmass Village or Aspen real estate agent is an invaluable resource when hunting for homes in a highly competitive market. Aspen and Snowmass have a combination of high demand and low inventory, making finding the right property challenging for any luxury investor. The Bineau Team are experts in navigating Aspen's unique market and finding clients the best properties to call their own. If you're interested in investing in luxury real estate this year, get in touch with
The Bineau Team
.