Aspen, primarily known as a skiing destination, has stunning landscapes to enjoy year-round with plenty of opportunities for adults and children alike to enjoy nature. There are athletic hikes up rugged, steep mountainsides complete with magnificent views, vibrant wildflowers, and picturesque nature scenes. Many trails follow creeks or circle lakes where you can find stunning waterfalls to enjoy. With so much to explore in the area, residents never run out of new ways to relish the outdoors, which is one of the many reasons why Aspen houses for sale are always in demand.

If you are planning a trip or considering a move, there are plenty of ways to get outside and rejuvenate in nature.
7 Aspen hiking trails to try
Rio Grande Trail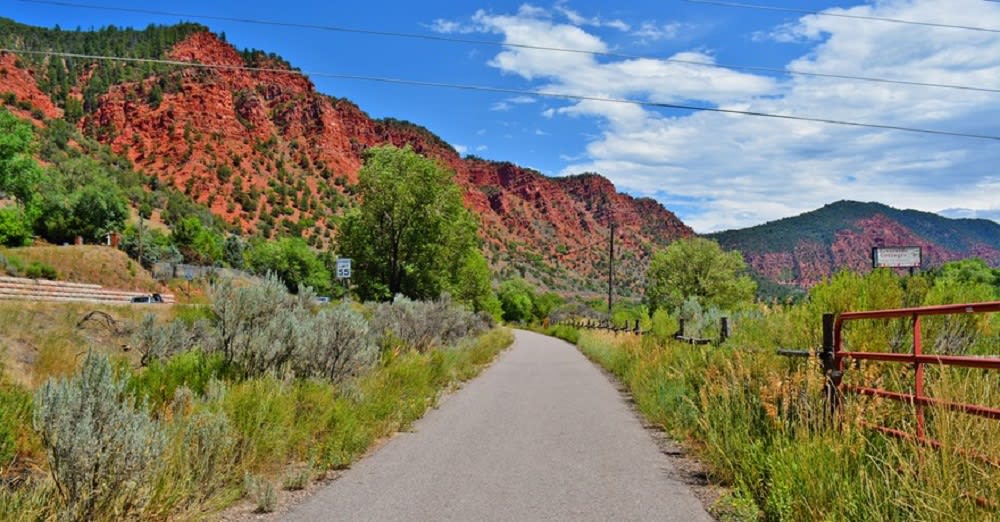 Across the street from the post office in downtown Aspen, you will find the entrance to the Rio Grande Trail. At 42 miles long, the trail climbs 2,100 feet and connects
Glenwood Springs
with Aspen. This is a great hike to bring the kids on and is accessible by biking or walking as its flat surface follows the path of an old railway. With both paved and smooth gravel sections, the first eight to nine miles of the trail features a variety of scenery to view. It follows the river out of town, through Woody Creek, past a waterfall, and under a canopy of trees. Stop at the woody Creek Tavern for a cool drink or something to eat. It is a relaxing trail to enjoy after looking at Aspen real estate.

Sunnyside Trail
About a quarter-mile from Aspen houses for sale on McLain Flats Road is the trailhead to Sunnyside Trail. Its six miles connect Red Mountain to the Hunter Creek Valley and is usually accessible year-round. With unobstructed vistas of Aspen, the mountains, and the valley, this trail is ideal for those who want to see the whole area, especially along the Sunnyside Ridge. With the exception of sun exposure on the hike, which can be easily remedied with sunscreen and protective gear, this is an easy trail to walk.

Maroon Bells Scenic Trail
From June to September, you will need to park at the
Aspen Highlands Ski Resort
and take the shuttle to reach the Maroon Bells Scenic Trail. This short and easy trail of 1.5 miles is suitable for almost anyone and takes you out in the wilderness and around Maroon Lake for a two-hour walk. With the twin peaks reflecting beautifully off the lake and slowly turning pink just before dawn, this is one of the most scenic areas for owners of Aspen real estate to enjoy. It is also a fantastic trail to snowshoe in the winter; just remember there are no services in the off-season. If you continue walking the trail – as opposed to circling around the lake and along West Maroon Creek – it will take you to Crested Butte, which is approximately a 6 to 7 hour hike.

Hunter Creek Trail
The trailhead for Hunter Creek Trail is just off Hunter Creek Road and is a five-mile loop perfect for moderate exercise. It follows the creek and has a gentle upward climb, complete with ample opportunity for sweeping vistas from the various bridges over the creek. There are also dedicated observation points along the way and a waterfall as well. If you go past the loop, you will reach an open part of the trail that is exposed to the weather, so you will need appropriate gear. The ground is rockier, and the climb becomes steeper, so this part of the trail isn't recommended for those who don't have the endurance for it. Maybe save that portion for after your search for Aspen houses for sale.

The Ute Trail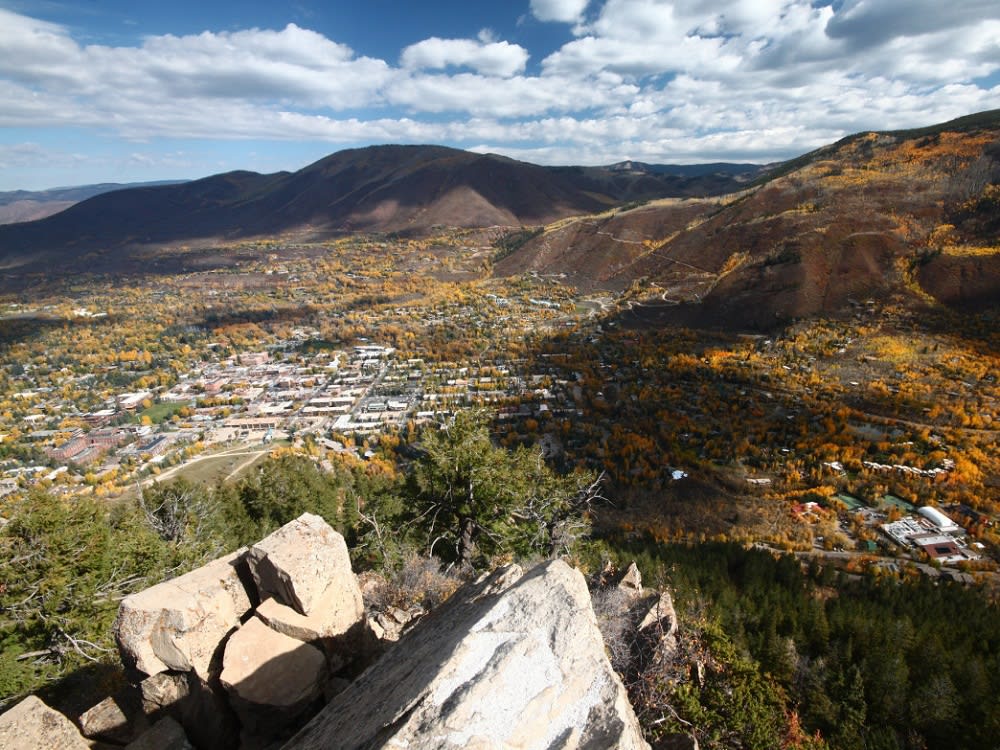 The trailhead is located just down the street from
downtown
Aspen real estate on Ute Avenue. It is a one-way trail that takes you to the top of one of the most popular ski slopes, where you can ride the gondola back down free of charge. The 2.2-mile trail climbs 1,300 feet in height with dense foliage and tight switchbacks. Along the way, you will catch glimpses of gorgeous homes owned by celebrities. About halfway, when you reach Ute Rock, stop for a bit to relax and take in the stunning views of the surrounding mountains and valleys at one of the best vantage points in Aspen. When you continue, you will transverse through the hushed quiet of a shaded forest before returning to the start.

American Lake Trail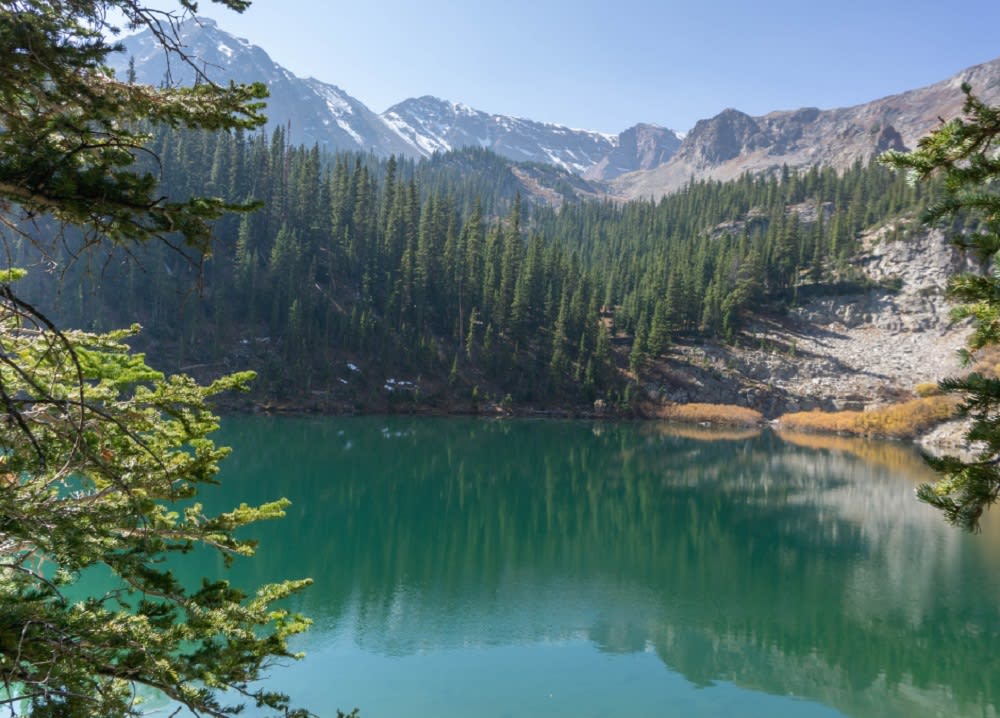 The American Lake Trail, as its name suggests, allows hikers to enjoy spectacular panoramas of the lake. This fantastic hike can be accessed from Castle Creek Road. The trail is 6.8-miles and climbs 2,000 feet, providing a challenging excursion as it is steep and with many switchbacks. However, the experience will reward you with walks through idyllic fields of wildflowers and spruce forests. You will also pass a beautiful waterfall and a completely untouched abandoned mining site before reaching American Lake. The varied scenery makes the trail enjoyable for its entire length, and camping is permitted in the area if you have the proper permits.

The Lost Man Trail
The Lost Man Trail commences at the
Lost Man Campground
, about seven miles from Aspen real estate on Highway 82. It is an 8.7-mile trail that takes about 5 hours to complete.The trail begins with a moderate ascent along the nascent Roaring Fork River and then passes pretty Independence Lake before topping out at panoramic Lost Man Pass (12,815-ft.). However, you don't have to walk the whole trail; you can walk partway then head back. If you plan to go the distance, arrange for transportation back ahead of time.The hike can be done as an out and back or, with a car shuttle, a semi-loop. Bring appropriate gear for inclement weather and plenty of water. Make sure you acclimate to high altitudes before attempting Lost Man, as it does have substantial elevation, but it's worth the effort as you may see mountain goats along the way.
Looking for Aspen homes for sale?
If you want to learn more about hiking trails in the region or about relocating to Aspen and vacation properties in the area, please don't hesitate to reach out to
The Bineau Team
, as they are experienced agents who have helped their clients meet their real estate goals for over thirty years!