Aspen homes are surrounded by gorgeous landscapes, and you want your Aspen real estate to complement this natural beauty. Landscaping on a hillside can provide challenges, but there are ways to work with the land and create usable areas. Be sure to choose the right plants to ensure they will thrive – the Aspen area is in the
USDA Plant Hardiness Zone
5a and 5b, meaning plants need to be able to sustain temperatures as cold as negative 20 degrees Fahrenheit.
Seven landscaping ideas that will enhance the aesthetic of your exterior and increase its value
Use native plants
Native plants
are easier to grow and require less water and maintenance. Research the climate and your zone to understand the requirements your plants need to fit, keeping your microclimate in mind. Living further up the mountainside changes your soil and your sunlight, and you'll need to choose the plants which are well suited for this elevation.
Additionally, understand how sunlight falls around your property. There will be areas that are in the shade most of the day and others that receive much more sun. It is important to put the right plants in the right place, so they get the appropriate amount of sun they need to grow.

Make it animal proof
Aspen and the mountain area have wild animals that will feed on your landscaping. Deer, especially, will come in and chew your landscaping to the ground while rabbits like to eat the flowering heads off chrysanthemums. You do not want to waste money trying to stave the animals off, as some repellents are harmful to the environment and others don't work anyway.

Understand the wildlife in your area and learn what they like and don't like to eat. This will help you choose plants they will leave alone. It's also wise to make sure you don't put pine straw or wood mulch close to the foundation of your Aspen real estate, as this will attract termites and other animals who want to burrow into it for shelter.

Avoid straight lines
The goal is to make your landscaping mimic nature, and you rarely find straight lines in the mountains. If you are using
pavers
or boulders in your design, place them in a curving pattern. Create winding paths instead of straight walkways. It is more pleasing to the eye and makes your landscaping seem more vibrant and alive among other Aspen homes for sale.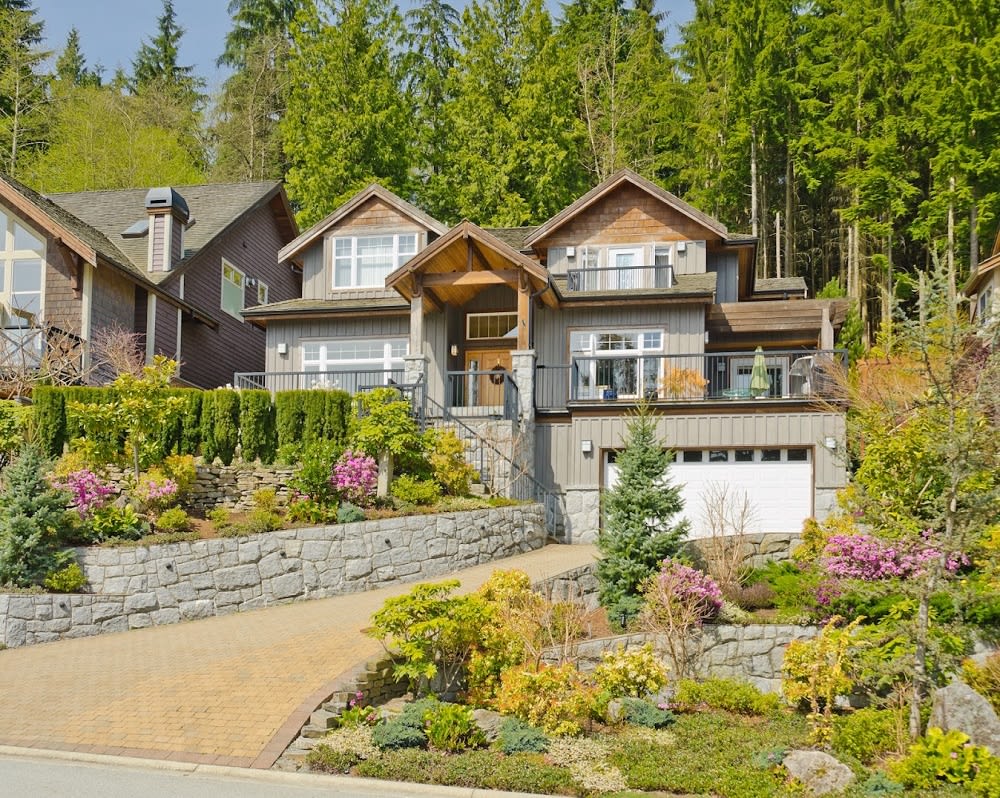 If you are placing landscaping around the house, avoid matching the straight lines of the home. Create edging with curves. Use plants of varying shapes and sizes to provide visual depth and interest. Avoid filling every nook and cranny as the landscaping and overall appearance needs room to breathe.

Create outdoor spaces
Add
seating
and create outdoor spaces to use. Simply adding a bench on your lawn where you can sit to enjoy the view will make a wonderful addition. Outdoor spaces are like little rooms, so think of it like adding square footage. The more you create a space around seating with landscaping, shade, incorporating views, and so forth, the more likely it will feel like another room for you to enjoy and the more value it will add to your Aspen real estate.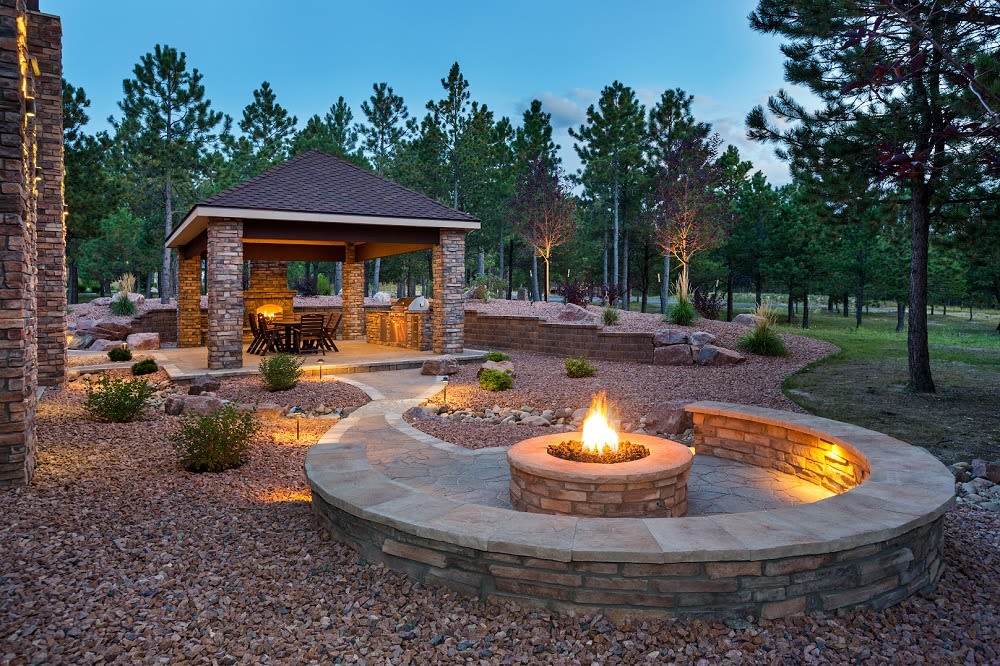 Sloped areas on your property can be difficult to work with, but hardscaping can solve this problem. You can turn an unusable area into a gorgeous patio by adding a retaining wall and some pavers. If you live on a hillside, you likely have some beautiful views you can now enjoy on your new patio.

Keep maintenance easy
As you are developing your landscaping plans, it is easy to get caught up in the excitement and forget about the maintenance. You could also be aware of the maintenance but don't take into consideration the time you are out of town or the parts of the year you are busy. In these circumstances, you won't be able to tend to as much gardening as needed. Hiring out the service will be a necessary investment those times so you can keep your landscaping consistently looking its best.

In terms of home value, high maintenance landscaping tends to ward off potential buyers of Aspen homes for sale. Instead, there are plenty of options for lush, attractive landscaping that requires little work to maintain. Talk with your landscaper to help you choose the best options.

Try lawn alternatives
In some mountain areas, the soil conditions and watering restrictions may make it difficult to keep a lush lawn on Aspen real estate. In this case, consider cutting down the lawn space. You can add patio and sitting areas with native landscaping instead of grass or consider creating a simple and beautiful rock garden.
Where you do want grass, look into
buffalo grass
. It is easier to maintain and stands up to more elemental challenges. You don't need a large patch of lawn – just enough for the kids to play or to have some open space in your yard.

Think long term
Trees, shrubs, and many plants take a few years to really show their beauty. Planting now ensures you have the time to enjoy them, and it also will elevate your curb appeal if you list your property among other Aspen homes for sale. Before you commit to a landscaping plan, be sure you research what the plant, shrub, and tree will look like when it is full-grown. Some flowers are cute when small but get stringy and weedy looking the older they get.
Make sure you also understand what the plants will appear like year-round. Will they shed a bunch of leaves? Provide stunning fall colors or spring blooms? Are they still attractive when not blooming? Think long-term for your needs as well. Do you have a growing family who will need yard space for
playtime
? These important considerations will help you create an outdoor space that is not only beautiful to look at but tailored to your wants and needs.
Buying or selling Aspen real estate?
For more information about landscaping your yard or about buying and selling Aspen real estate and luxury homes, please don't hesitate to reach out to
The Bineau Team
for expert guidance!