In the 1950s, Aspen became a premier ski resort and a world-class destination for people from around the globe. While still a renowned skiing destination today, it would be a mistake to only visit Aspen in the winter. The town and the surrounding Roaring Fork Valley offer the perfect settings for various outdoor activities, no matter the season. Whether you are looking for adrenaline-pumping action or something a bit more leisurely, Aspen offers it all. Here are eight incredible outdoor activities you can enjoy in Aspen at any time this year.
Aspen's best wintertime activities
More than
13 million people made the trip
to Colorado's ski country in 2019. With its famous powdery slopes, it's no wonder Aspen is an ideal vacation spot for winter activities. Aspen has a long ski season, too. Aspen Mountain usually opens to skiers around the end of November and does not close until mid-April most years,sometimes they have been known to be open until May, which means you can enjoy your time in the snow well into the spring.
Here are three cold-weather activities you can give a try in Aspen.

Skiing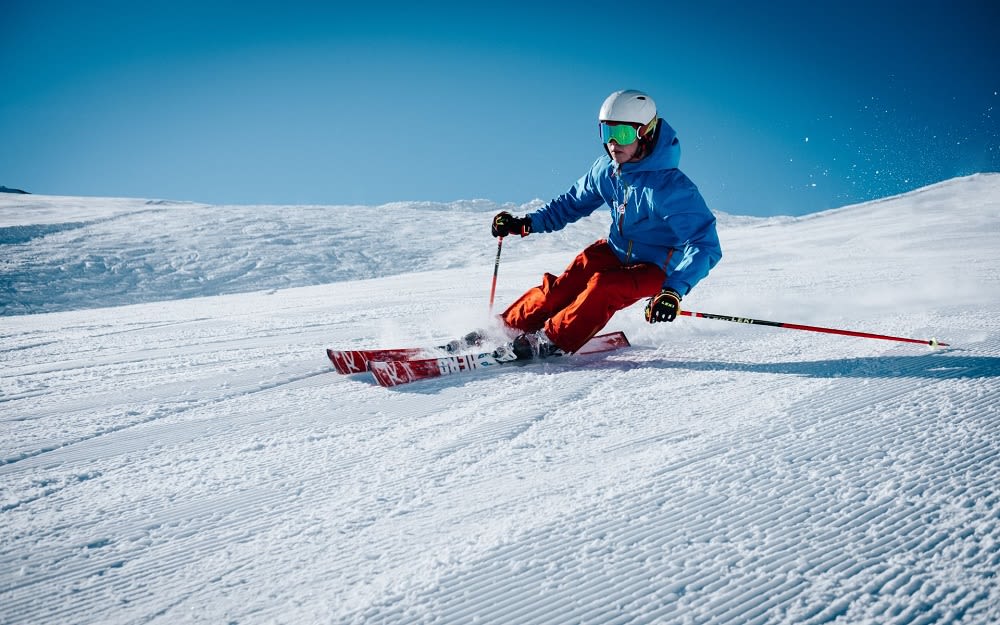 Aspen Mountain offers four different ski resorts with deep and powdery snow. Thanks to Colorado having an average of 300 days of sunshine a year, you'll have plenty of opportunities to hit the slopes under glorious blue skies. Aspen offers runs for beginners, but advanced skiers will appreciate the wealth of opportunities to try more advanced slopes with steeps and bumps.
Best for: Anyone and everyone. If you love skiing, spending time on the Aspen slopes is a must.

Snowboarding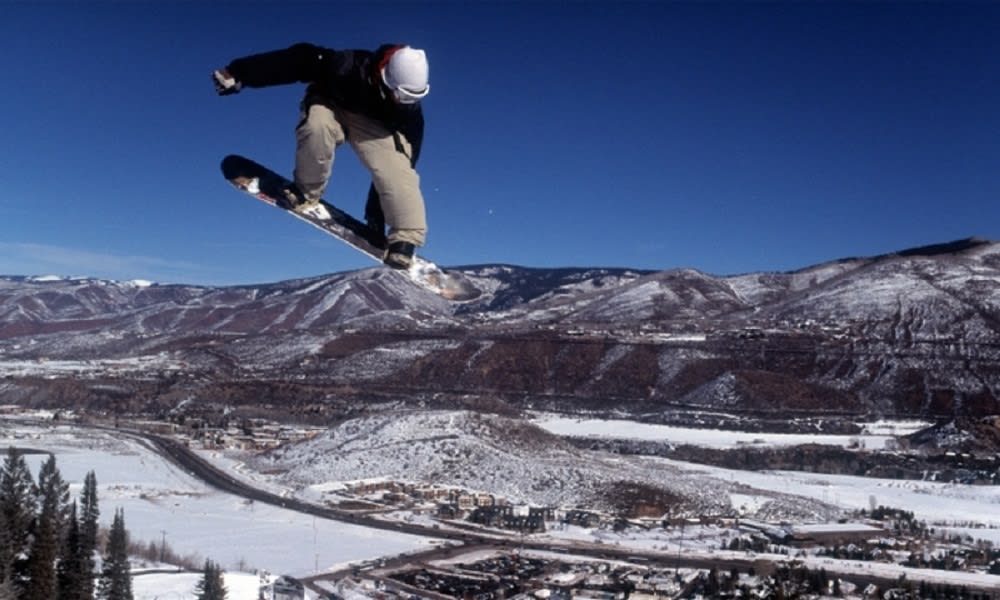 Aspen offers some of the best runs for snowboarding in the world. Head up the mountain to find a variety of terrain, from vast, well-groomed trails to tree runs. Head to the steeper black and double black runs if you want to really test your speed. Amazingly, snowboarding has only been
allowed on Aspen Mountain for 20 years
. Before that, resorts banned it, viewing the sport as a dangerous fad. Fear not, though. Now, all four of Aspen Mountain's resorts are happy to welcome avid snowboarders.
Best for: Snowboarding used to be seen as a young person's sport, but you'll find boarders of all ages on the slopes these days. If you love skiing, it's worth trying snowboarding at least once. It's a different experience, but one that you might fall in love with if you enjoy and want more of the sense of speed and adrenaline that traditional skiing provides.

Snowshoeing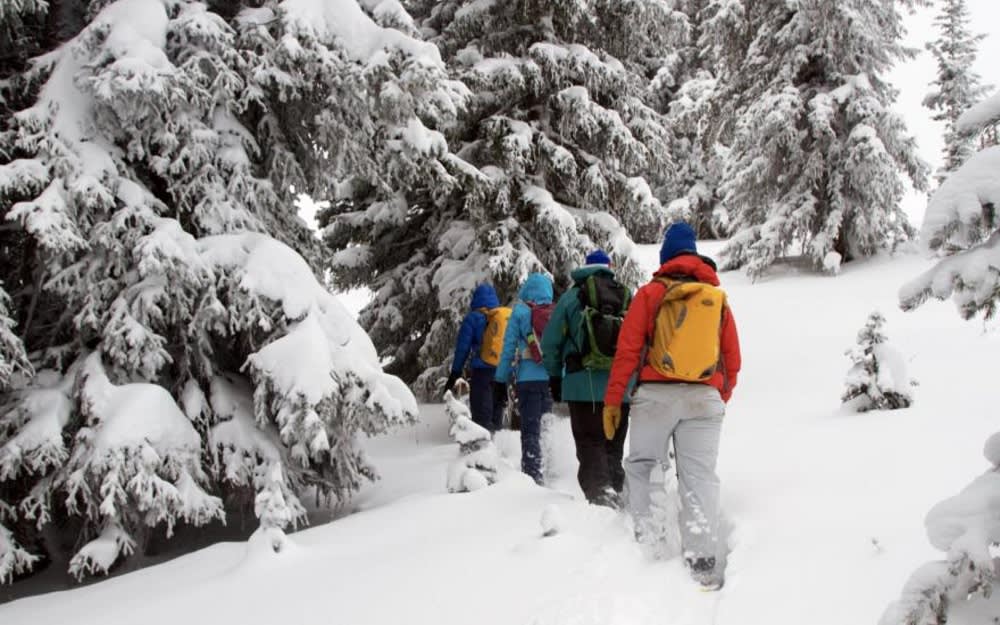 To get away from the busy slopes and enjoy some of the world's most stunning backcountry, strap on a pair of snowshoes. While there are great trails all around Aspen, you'll find some of the best for snowshoeing around
Smuggler Mountain
. The trailhead is less than a mile from downtown Aspen, making it easy to access even if you want to bring the entire family.
Best for: Families who want to get away from the crowds. Most trails are quiet and allow you to experience the peaceful solitude of the Rockies in the winter.
Outdoor activities to try in Aspen this summer
Summer in Aspen is something extraordinary. Temperatures start to warm up in May, and highs tend to peak at around 80 degrees by July. Temperatures stay relatively mild, and the skies clear through October, when the average daily high drops to a cool but comfortable 60 degrees. This weather pattern gives Aspen visitors a comfortable five months (or more) of sunny and warm days to enjoy in the Rocky Mountains.


Here are a few activities that can keep you busy in Aspen during the summer and warmer fall months.

Hiking
Aspen is truly a magical place for hikers. Hundreds of miles of trails around the mountain and the surrounding Roaring Fork Valley each suit a vast range of abilities and stamina. If you've gone snowshoeing on Smugglers Mountain in the winter, consider heading back during the summer to behold some breathtaking warm-weather scenery. Or, walk about half a mile up Ute Avenue to find the Ute Mountain trailhead. It's a challenging two-mile hike, but you can take a gondola ride back down to town, which comes complete with its own stunning sights. If you fall in love with the views from Ute Mountain, there are some
gorgeous homes available in the area
, too.
Best for: Couples and families who want to get out into nature. Hiking is a great way to get up close and personal with Mother Nature; she really puts on a show across Ajax in the warmer months.

Mountain biking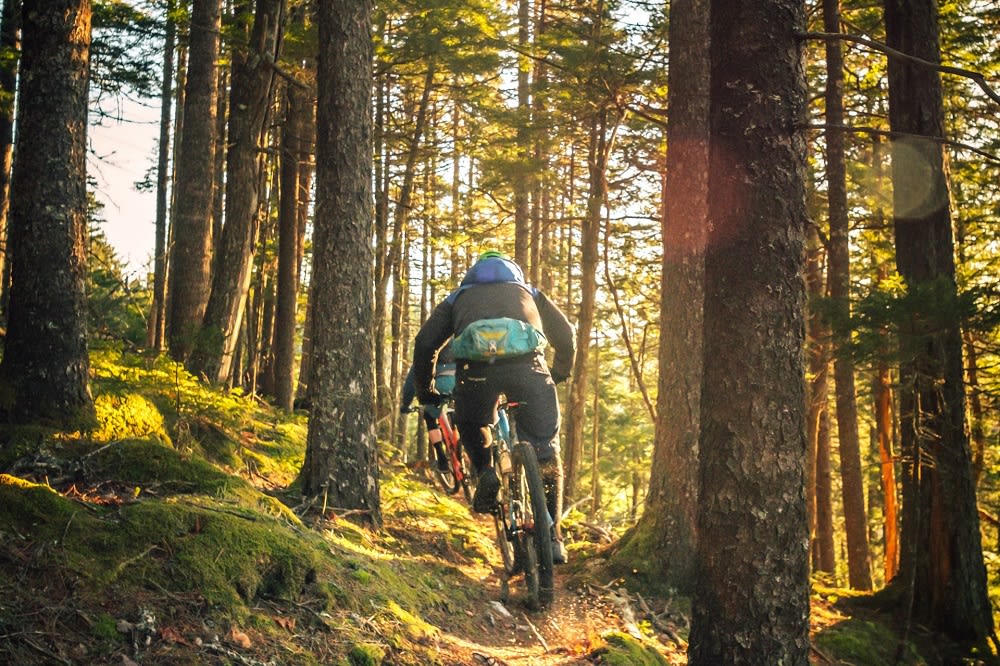 In the warmer months, the greater Aspen area is a haven for mountain bikers. In fact, it's so pleasing that the International Mountain Bike Association named the Roaring Fork Valley a Gold Level Ride Center. You'll cruise through meadows of wildflowers and get a glimpse of the Rocky Mountain's famous wildlife along the way. There are over 300 miles of biking trails to explore, so even the most enthusiastic riders will always have someplace new to explore. If you are new to the sport but want to try it, head into one of the area's clinics that teach new riders the essential skills for handling downhill riding.
Best for: Adventurous family members that miss the speed of the winter's slopes. Mountain biking captures the same thrill but in a totally different way. You'll get to see some incredible landscapes, too.

Rafting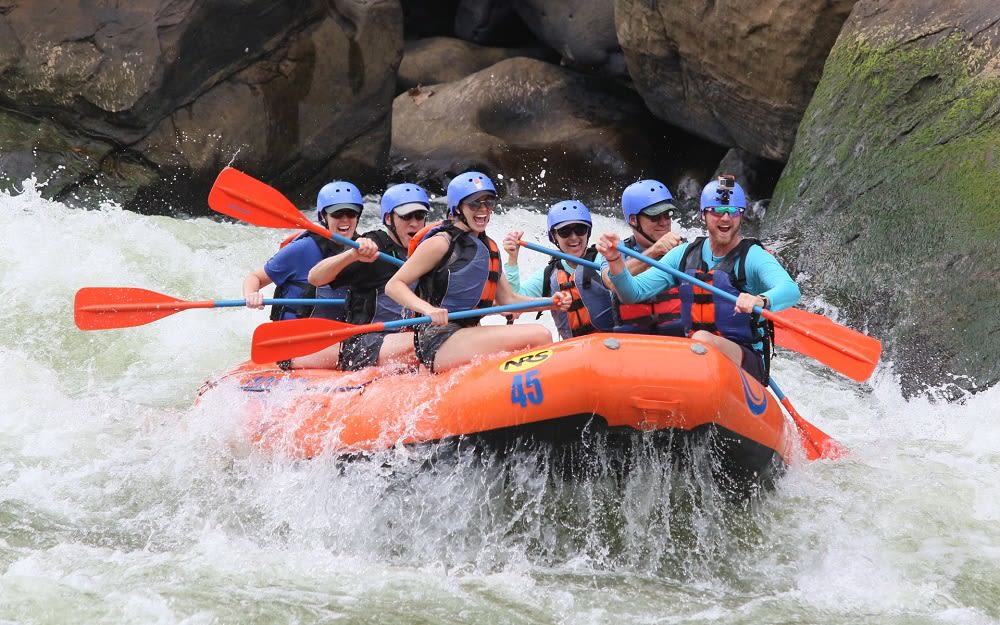 Rafting is an outdoor experience several people can enjoy together. Charter one of Aspen's many white-water rafting companies to take the whole family on an adventure. Many companies will take advantage of the rapids on the Roaring Fork River. Still, you can also set sail down the nearby Arkansas River or Glenwood Canyon to venture further afield. Rafting companies will manage everything from providing the gear to even packing a picnic lunch for the whole crew. Your dedicated guide will make sure everyone in your boat stays safe while enjoying the thrill of traveling down the rapids. If you want a real adventure, ask about traveling down the Slaughter House, class V rapids that will definitely get your heart pounding. If you want something a little easier on the nerves, check out Woody Creek.
Best for: Those looking for an adventure. It's also an excellent way to cool off, as while the temperatures never get unbearably high, summer days in Aspen can get pretty warm, especially in the bright Colorado sunshine.

Kayaking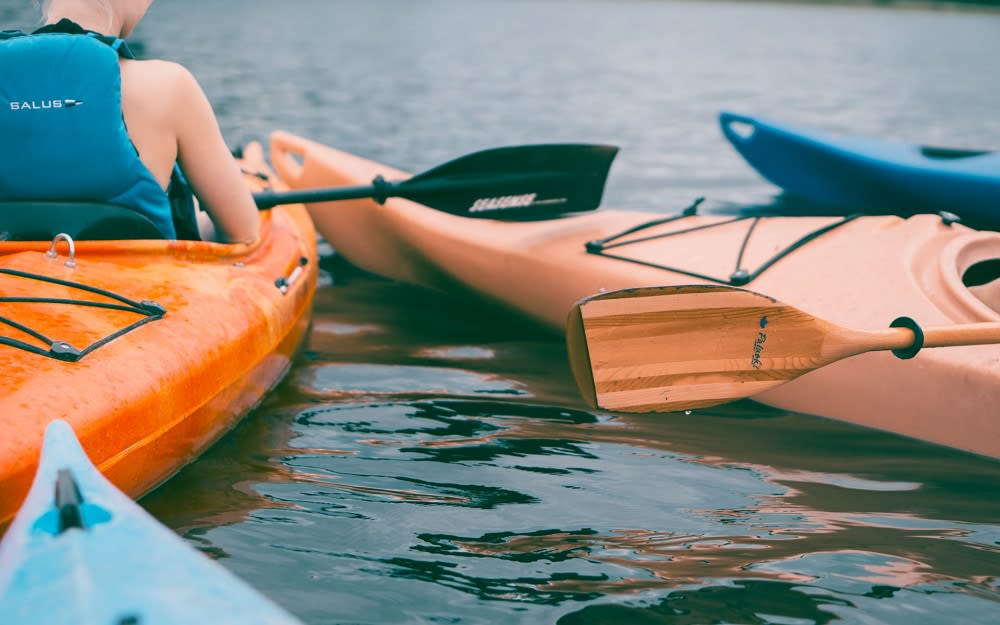 If you'd rather travel down Aspen's rivers as part of a smaller group, try kayaking. Kayaking is great for all ability levels. You can choose a calm pool along the river for a more relaxed experience or try your hand at navigating some of the more challenging rapids. Kayaks are widely available to rent in the summer months, but there are plenty of places where you can outright purchase kayaks if you want your own. Check out Blazing Adventures and Elk Mountain Expeditions for great kayaking locations.
Best for: Anyone who loves spending time on the water. This activity can scale with your group's size, abilities, and thirst for adventure. Plus, those seeking a more peaceful experience can navigate a kayak into some secluded and stunning river areas.

Flyfishing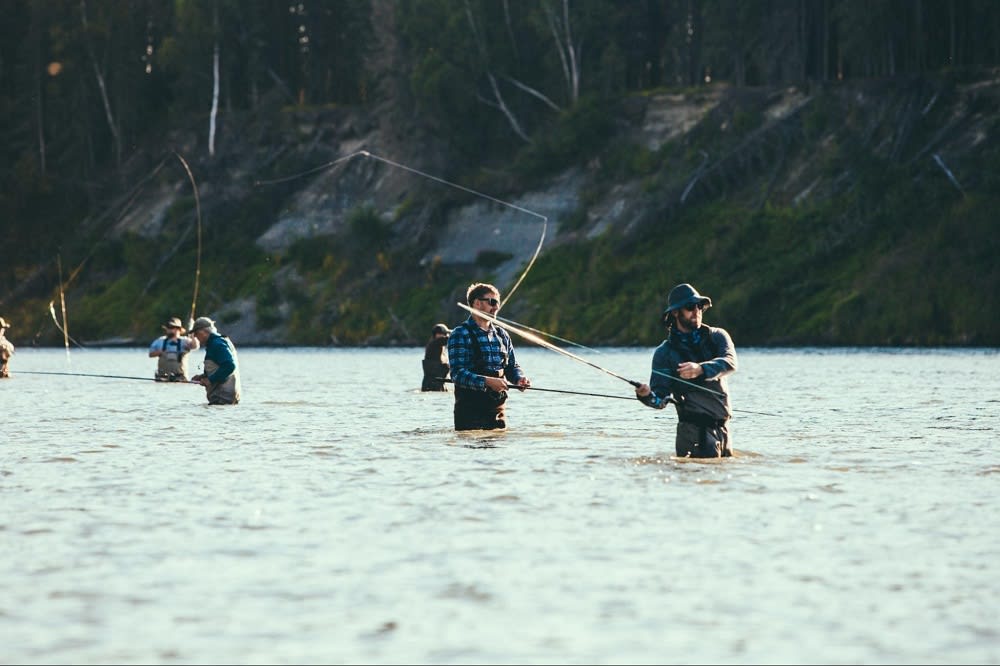 The Roaring Fork River offers some of the best flyfishing in the world. With plenty of space available along the river, you can catch a wide variety of freshwater fish, including wild trout. You'll find waters home to cutthroat, rainbow, and brown trout, running from Maroon Creek to Upper Woody Creek Bridge. Flyfishing allows for a great way to take in the beauty of the Rocky Mountains in a more serene fashion.
If you are an experienced fly fisherman, head out along the Roaring Fork River and find a tranquil spot to set up for the day. Great local businesses offer guided fishing trips if you are new to the sport. They'll teach you the basics, supply all the gear, and many of them provide additional perks like picnics and transportation. Some tour guides will even cook your catch for an evening meal, making it an even more memorable and interactive experience.


Best for: Those looking for some alone time. Flyfishing is a great outdoor sport to enjoy when you want to get away from it all.
Make Aspen more than a vacation destination
With so many great outdoor activities to enjoy year-round, it's no surprise that many people are eager to establish a home in the Aspen area. Whether it's your primary residence or second home for the entire family to enjoy, let The Bineau Team
help you find the perfect property
. Our portfolio of Aspen real estate will allow you to find the ideal space to call home in the Rocky Mountains. We offer everything from Aspen land for sale to luxury homes ready to move into.
Get in touch with our team
to start your search for gorgeous Aspen properties for sale today.