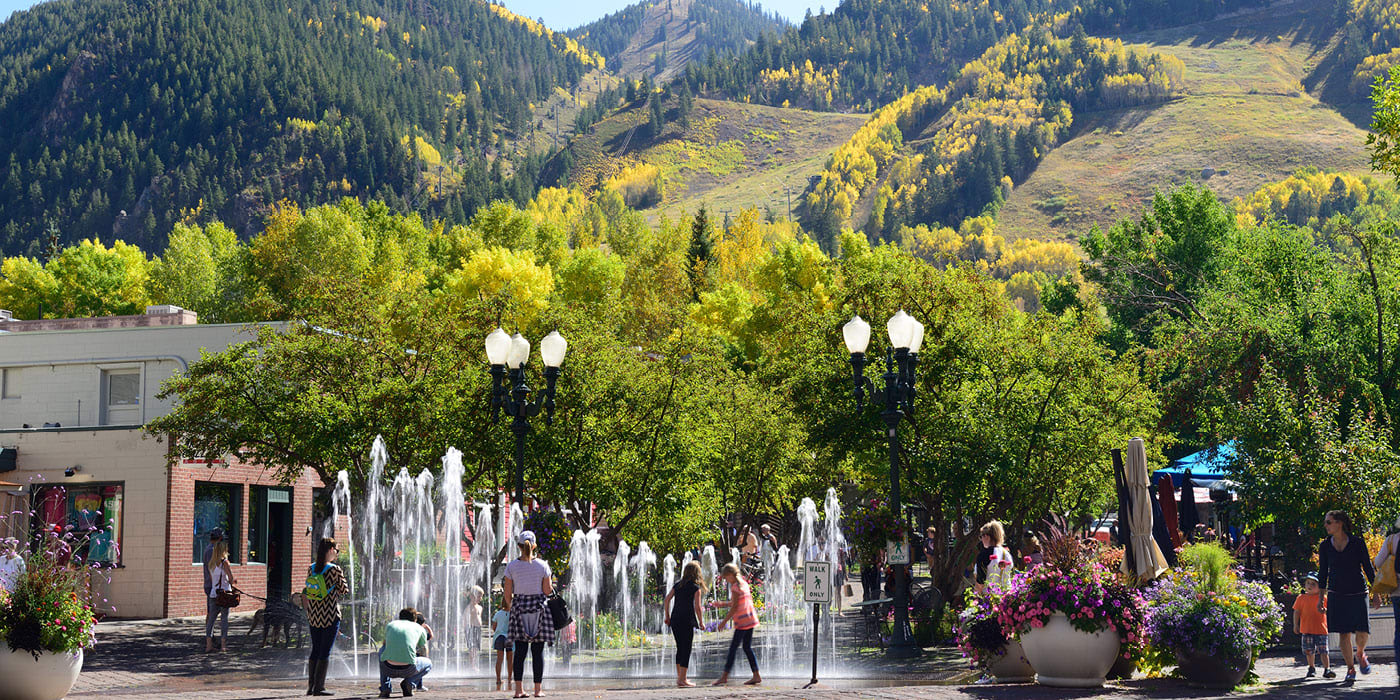 It's pretty obvious that we love Aspen and everything it has to offer. And in our latest video, Coffee with Coldwell, we're talking about what makes Aspen special. Much like Aspen itself, we've got a diverse team that adores the area for a variety of reasons.
Whether you're an outdoors enthusiast like Tami or you prefer to engage in some retail therapy like Anita, Aspen has something for everyone. Watch the video below to see what you need to know about living in this great town!
What's the Aspen Real Estate Market Like?
It's all about the lifestyle. People move here to be close to the things they love. Clients are always asking us about the state of the market. They want to know when the market will cool, or when the bubble will burst? But the reality is that Aspen is always a great market says James Bineau.
As James Bineau explains, Pricing may fluctuate, but really it's all about who wants to be here, and why they want to be here. For example, are you an avid skier? Why not live close to the ski hill? Do you love exclusive shopping trips and fine dining? Well, Aspen has you covered there, too.
In general, we feel that Aspen is slightly protected from market fluctuations because the draw for most buyers is living here–price comes second.
Our Favourite Outdoor Activities in Aspen
Tami is definitely the outdoors fan on the team and she shares some great insights on the best trails and outdoor activities to take part in all year long. "Every season has its story," she says.
In summer, Tami recommends hikes like Capitol Creek, Snowmass Lake, and Lost Man as some of her favorite trails with stunning views and beautiful wildflower-covered landscapes.
In the fall she recommends Tom Blake Trail for fast and flowy cross-country mountain biking. (It's also known as the "yellow brick road" because of how it looks when the leaves fall!) Tom Blake connects to many other amazing single-track XC-style trails too for beginner and intermediate riders.
Skiing is Tami's passion, so you can expect she has a ton of great recommendations for winter activities. From zipping down the hill for a casual ski with friends to setting first tracks on fresh powder, the skiing here is absolutely incredible.
Springtime is a great opportunity to explore Aspen's best waterways, and if you're like Tami, you'll love traversing the water on your very own standup paddleboard–an activity that's equal parts exercise and zen.
Discover everything you need to know about what it is like to live in
Aspen right here
.
Our Favorite Aspen Core Activities
As a local tastemaker with her finger on the pulse of what's happening in Aspen, Anita knows some of the best cultural and urban activities available in Aspen. Whether you love classical music like Anita, or you prefer jazz, there's something here for you.
The Aspen Music Festival and School hosts concerts all throughout the summer and Jazz Aspen Labor Day is a fabulous opportunity to hear some great jazz music. There's also an abundance of local cafes showcasing local musicians for everyone to enjoy.
Thespians can also enjoy any of the four productions happening this year through Theatre Aspen. You might even catch Anita at 'Chicago'! Cabarets are also popular intimate shows held across town–we even had one at the Aspen Art Museum.
Shopping is another world here in Aspen. There is every possible luxury retailer you could think of. But true locals and celebrities alike love places like the Elliot Yeary Gallery. It's one of Anita's favorite shopping destinations with beautiful artwork and jewelry.
Aspen's Big Heart
Anita is also the board chair for
Lift Up
, an organization that has been helping people with food insecurities for over four decades. When it comes to helping others, Aspen's true heart of gold shines. Whether it's the donors or the volunteers, the community here is comprised of generous people who love helping others.
How The Bineau is Different
Whether it's helping our clients find their dream home in Aspen or sell their stunning Aspen property for top dollar, we are fully committed to our clients in every possible way. We know the area, we know the market.
Although it has an amazing small-town feel and tight-knit community, Aspen is a city with an international reputation. We keep this in mind with every client we work with, keeping our marketing standards high, and ensuring their property stands out to an international audience explains, Nick Underwood.