With nearly 1.5 million annual visitors, Aspen remains one of the most popular winter ans summer vacation spots in the United States. Known for its world-renowned slopes, Aspen provides residents with stunning year-round views of the Rockies and world-class dining, high-end resorts, and luxurious residential estates. Whether you want to be in the heart of Aspen's Central Core or further out from the hustle and bustle, Aspen real estate has something for everyone.
The Core of Aspen — Downtown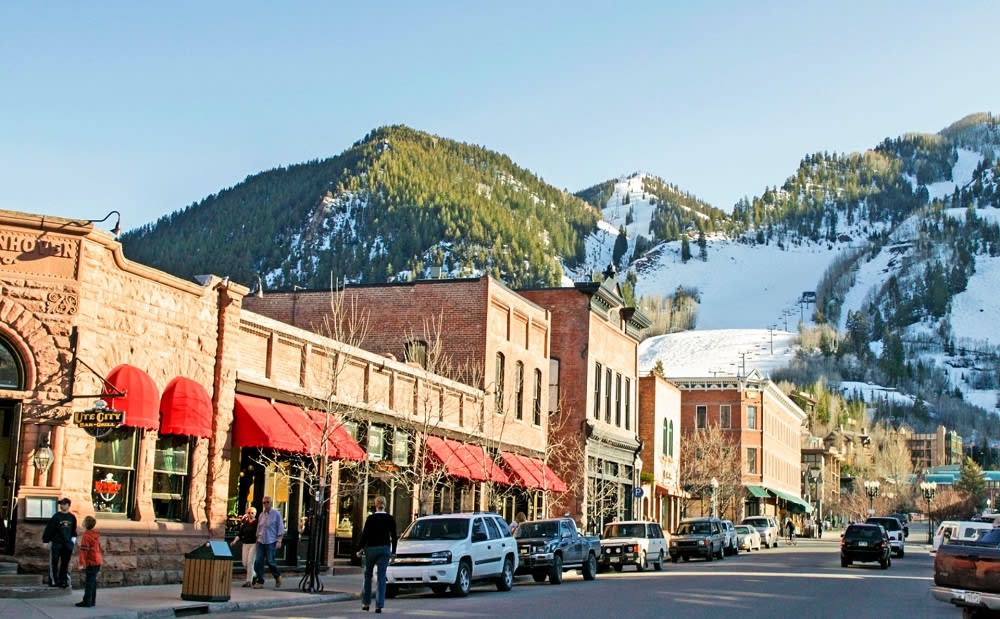 Photo Courtesy of Airbnb
Aspen's Central Core
is a thriving community built around hospitality and outdoor adventure. Aspen real estate in the Central Core is a mix of modern and historic architecture that lends the neighborhood an eclectic feel. With over 6,500 residents living within a 3.7-square-mile area, Aspen's Central Core retains a small-town feel without seeming remote. Aspen offers its residents plenty to do outdoors, from skiing and snowboarding on Aspen Mountain in the winter, to hiking miles of trails during the summer. Aspen's Central Core is also home to fantastic restaurants like
Element 47
and
Matsuhisa
.
East Aspen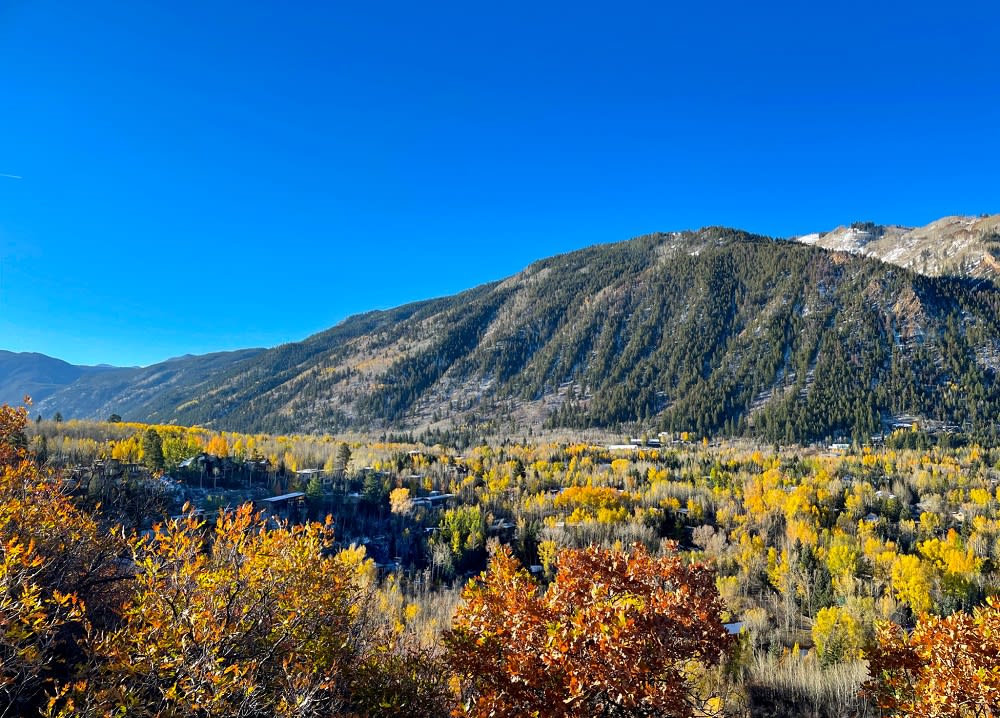 Photo Courtesy of Bineau Team Aspen
East Aspen
is a laid-back neighborhood with immediate access to Independence Pass and the
North Star Nature Preserve
. This is a great option for families who want to take full advantage of all Aspen offers without being downtown. East Aspen has beautiful subdivisions like the Aspen Club and Stillwater and low and high-rise apartments and single-family homes. East Aspen gives its residents breathtaking views of the mountains year-round with plenty to do indoors and out. Those who shop for Aspen homes for sale in the East Aspen neighborhood will find they're only a few minutes from the Roaring Fork River, the
Aspen Art Museum
, and the City Market.
The West End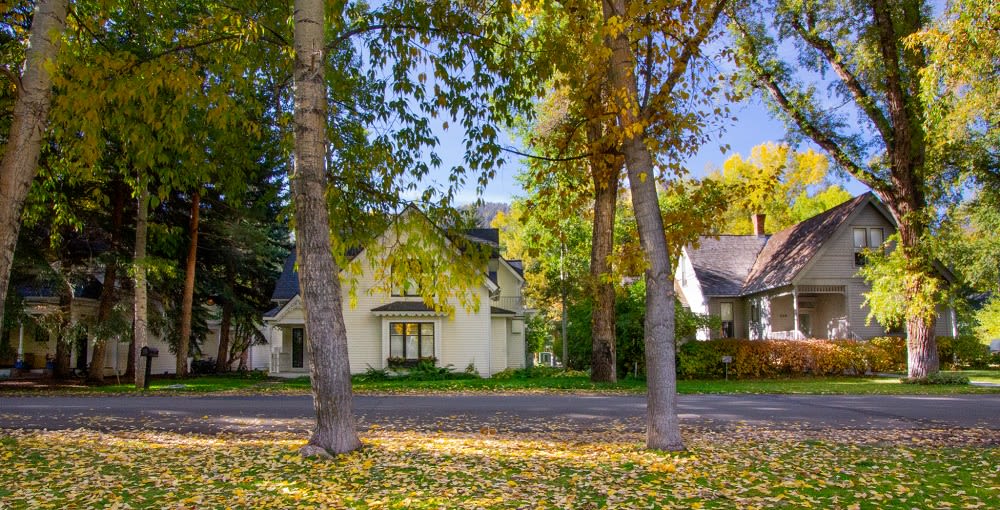 Photo Courtesy of Bineau Team Aspen
The
West End
is where you'll find some of the most historic pieces of Aspen real estate, including the Aspen Music Tent, a 2,500-seat venue dating back to 1949. It's also where the
Aspen Music Festival and School
operates annual concerts and programming for the community. The West End also has several beautiful Victorian homes, giving the area a charming feel which sets it apart from other neighborhoods in the city. Residents of the West End can enjoy a classic barbecue at the
Aspen Hickory House
or visit the
Aspen Golf Club
for an afternoon on the greens.
Smuggler Mountain
Just beyond the West End lies
Smuggler
, a neighborhood that sits at the foot of Smuggler Mountain. A few minutes' walk from downtown Aspen, Smuggler allows residents to easily frequent all the best dining and nightlife spots Central Core offers. From Smuggler Mountain, real estate is a good mix of contemporary condos, historic residential properties, and cozy mountainside cottages. The neighborhood is small and tight-knit, with great skiing and year-round hiking along the
Smuggler Hiking Trail
. Residents can also become members at the
Smuggler Racquet Club
or enjoy the outdoors by taking their family to one of the many nearby parks like Herron Park or Mollie Gibson Park.
Red Mountain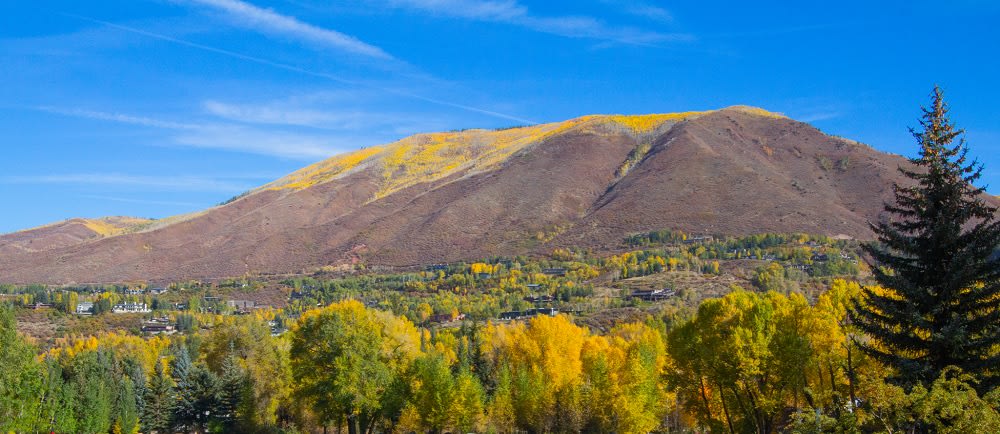 Photo Courtesy of Bineau Team Aspen
It's no mystery why
Red Mountain
is considered one of the most popular places to call home in Aspen. Red Mountain real estate is a strong option for true luxury living in the Rockies. The neighborhood provides sweeping views of the mountains, stunning sunsets, and convenient slope access. The high-end properties in Red Mountain come with every modern amenity, allowing residents to have all the benefits private mountain living offers without sacrificing their more refined comforts. Minutes from the Central Core, Red Mountain is just one more of Aspen's many unbeatable neighborhoods, sitting close to the
Music Tent
and the Hunter Creek Trailhead.
Snowmass Village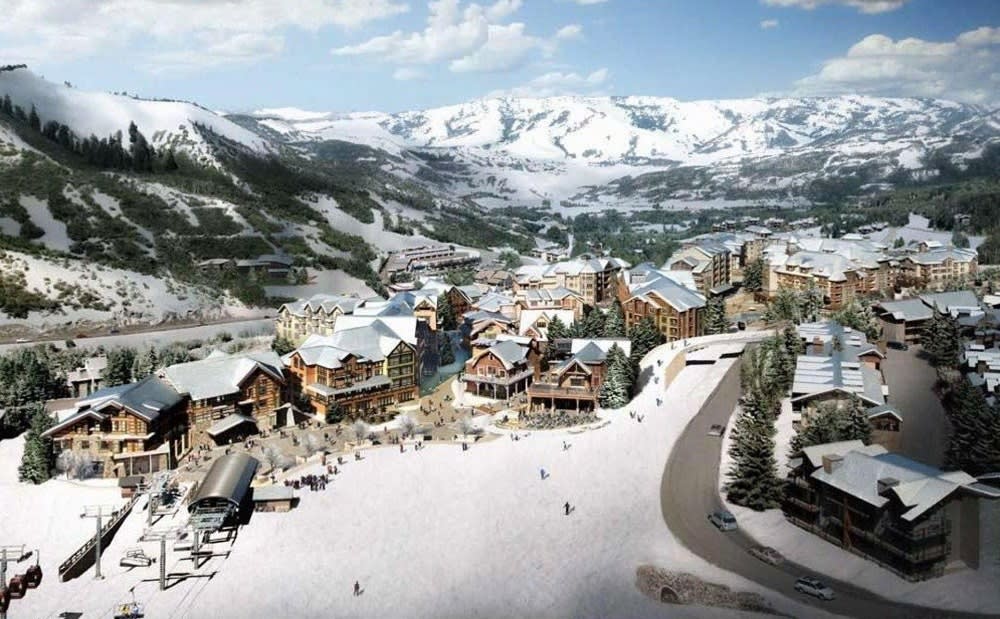 Photo Courtesy of Stonebridge Condominiums
Well-known and highly rated,
Snowmass Village
is widely renowned as one of the world's best ski towns. Seated in a picture-perfect valley between the mountains, Snowmass Village has beautiful historic homes and luxury resorts, and high-end residences. Locals dine in gourmet restaurants with 360-degree views of the snow-capped mountains. In the off-season, Snowmass is great for hiking, with numerous trails for those who want to stay active year-round.
Woody Creek
Just outside of Aspen,
Woody Creek
is a small community of 1,000 residents. A primarily agricultural neighborhood with roots in ranching and farming, Woody Creek allows residents to enjoy the quieter, more serene mountain lifestyle while being only 15minutes from all downtown Aspen has to offer. It's not uncommon to pass fields of horses as you drive from Woody Creek to the Central Core. The laid-back, tight-knit community makes Woody Creek a great place to raise kids with ample access to nature. After a day of whitewater rafting along the Roaring Fork River, locals can grab a bite at rustic eateries like the
Woody Creek Tavern
.
West Aspen
Photo Courtesy of Bineau Team Aspen
Family-friendly and community-oriented,
West Aspen
brings together charming older homes and modern resort-style condos. This cozy mix of properties creates a neighborhood with something for any buyer looking for Aspen homes for sale. Spanning the area north of Main Street, West Aspen has luxurious homes close to the Buttermilk ski slopes. In the winter, residents can sip their morning coffee while overlooking the Hunter Creek Valley before choosing one of Aspen's four ski areas to enjoy. Close access to Main Street means West Aspen locals can frequent the best restaurants and shops in the city, including the
White House Tavern
and
Maison Ullens
.
Interested in Aspen real estate?
No matter which neighborhood they occupy, Aspen homes for sale provide one-of-a-kind mountainside living for those seeking daily inspiration from their environment. The views are breathtaking, and the skiing is first-rate. But all year round, Aspen offers community events, outdoor recreation, and a quiet, peaceful atmosphere.


Each of Aspen's neighborhoods brings its own history and a unique flair to the area, and it's a good idea to visit them all as you look into owning Aspen real estate. Working with a professional agent can ensure you end up in the perfect neighborhood for your family. So, to find your next home in the Rockies, reach out to
the Bineau Team
today!