The natural setting is spectacular enough to see on its own, set in a valley flanked by rugged, purple-tinged mountains and aspen tree groves. However, unlike many other Colorado ski communities, Aspen was founded as a city in its own right. Aspen was formerly a wild silver mining town, and the ancient red-brick architecture may still be seen today. After the mining industry collapsed, Aspen remade itself as an outdoor destination with excellent resorts. It now has a walkable downtown with upscale boutiques, art galleries, and a variety of outstanding eateries, and within a short drive of downtown, there are four ski resorts.
First, Aspen Mountain, directly in the heart of town, is known for its steep slopes and the lively après-ski scene at its base. Snowmass, close by and has its own resorts and restaurants, is particularly popular with families. The other ski mountains are Buttermilk Mountain, and TieHack, tucked on the east side of Buttermilk, has pleasantly challenging terrain. Make it a local's best bet with fresh powder. Aspen Highlands is a mountain with expert terrain; go where the locals get humbled or hike the famous Highlands Bowel or party at Cloud Nine with a spectacular view of Maroon Bells and Pyramid Peak. Aspen Highlands offers ski-in and ski-out homes.
Find an excellent location to stay with our list of the top resorts in Aspen and Snowmass – whether you're on a family trip, with a group of friends, or on a romantic retreat. However, if you are looking for a second home, we are The Bineau Team — a team of excellent Aspen estate agents ready to help you if you wish to purchase Aspen luxury real estate.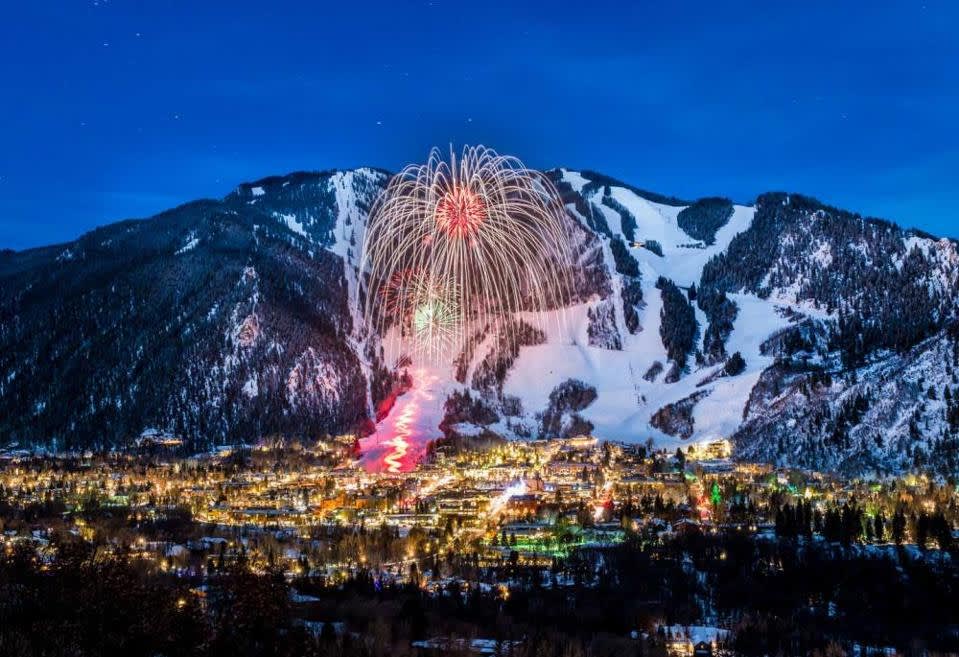 Credit: Colorado Tourism Office
Aspen conjures thoughts of a legendary ski resort that serves as a winter playground for the rich and famous. Despite the fact that part of the "Aspen Pledge" is to "forego high fashion and dress for high elevations," it's probable that the majority of people will be making a huge fashion statement.
Aspen is known worldwide as a premium ski resort, but it is also a place with outdoor activities such as skiing, biking, and hiking, as well as an outlet for those with a passion for arts and culture. Locals refer to "The Aspen Idea," which began in the 1940s as a civic and cultural revival and continues to this day.
Because it is so close to Snowmass, travelers typically get the best of both worlds while on vacation. Keep reading to get a complete understanding of the most outstanding ski resorts in Aspen and Snowmass.
The Little Nell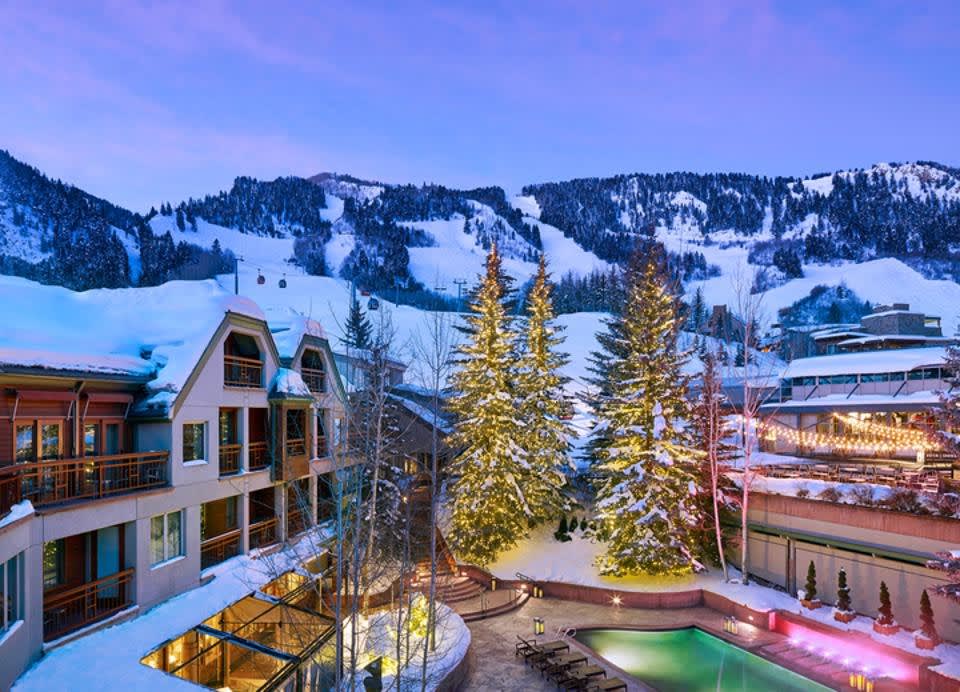 Credit: The Little Nell
The Little Nell, Aspen's most opulent ski-in/ski-out resort, provides exceptional service and unrivaled access to America's most iconic mountain town. The Little Nell, a Relais & Châteaux property, offers a cosmopolitan yet intimate atmosphere, exquisite cuisine, and exceptional adventures and facilities to rejuvenate its guests' minds, bodies, and souls.
Nell's guests-only adventures include Jeep trips, fly fishing, stargazing, and getting access to the first tracks in the winter. Additionally, the wine program at Element 47 is as well-known as its cellar.
The St. Regis Aspen Resort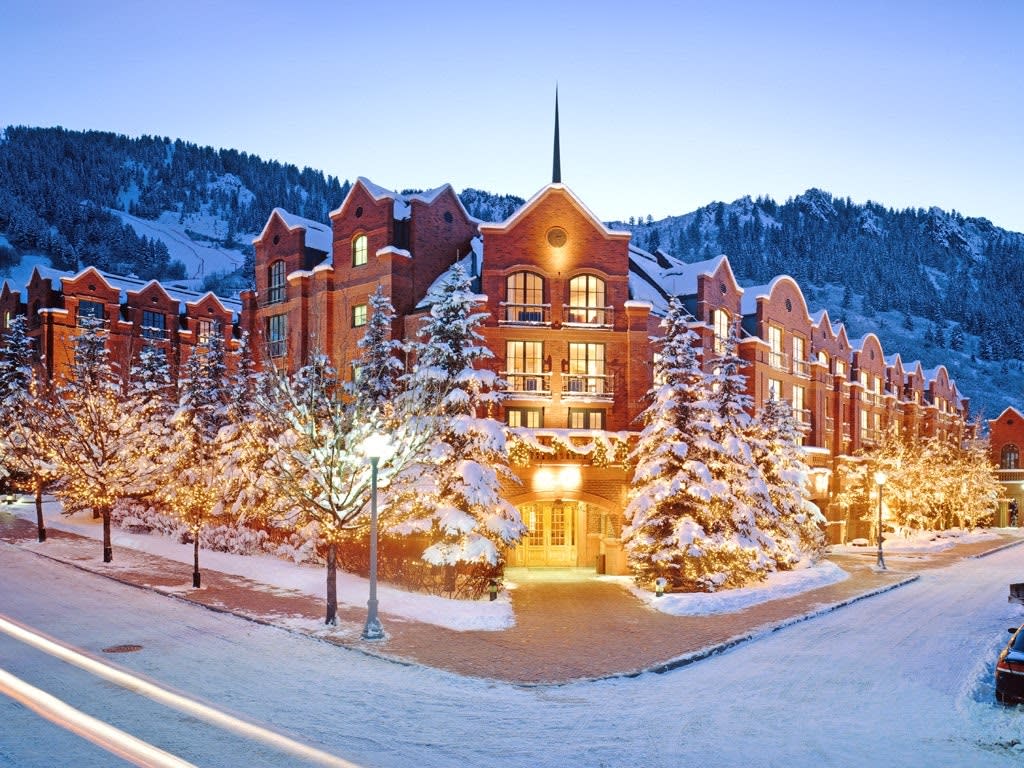 Credit: St. Regis Aspen
The St. Regis Aspen Resort is a modern take on a Gilded Age alpine house that serves as an uncompromising base for connoisseurs of fine cuisine and wine, culture buffs, and adventurers and is just steps from Aspen's slopes. From standard guest rooms to the Presidential Suite and Residence Club, accommodations have unique furnishings, such as a leather bed and desk and magnificent marble bathrooms with double vanities and plush bathrobes. Guests are taken on a culinary adventure during their stay with excellent chefs and food options to complement a luxurious room.
Aspen Meadows Resort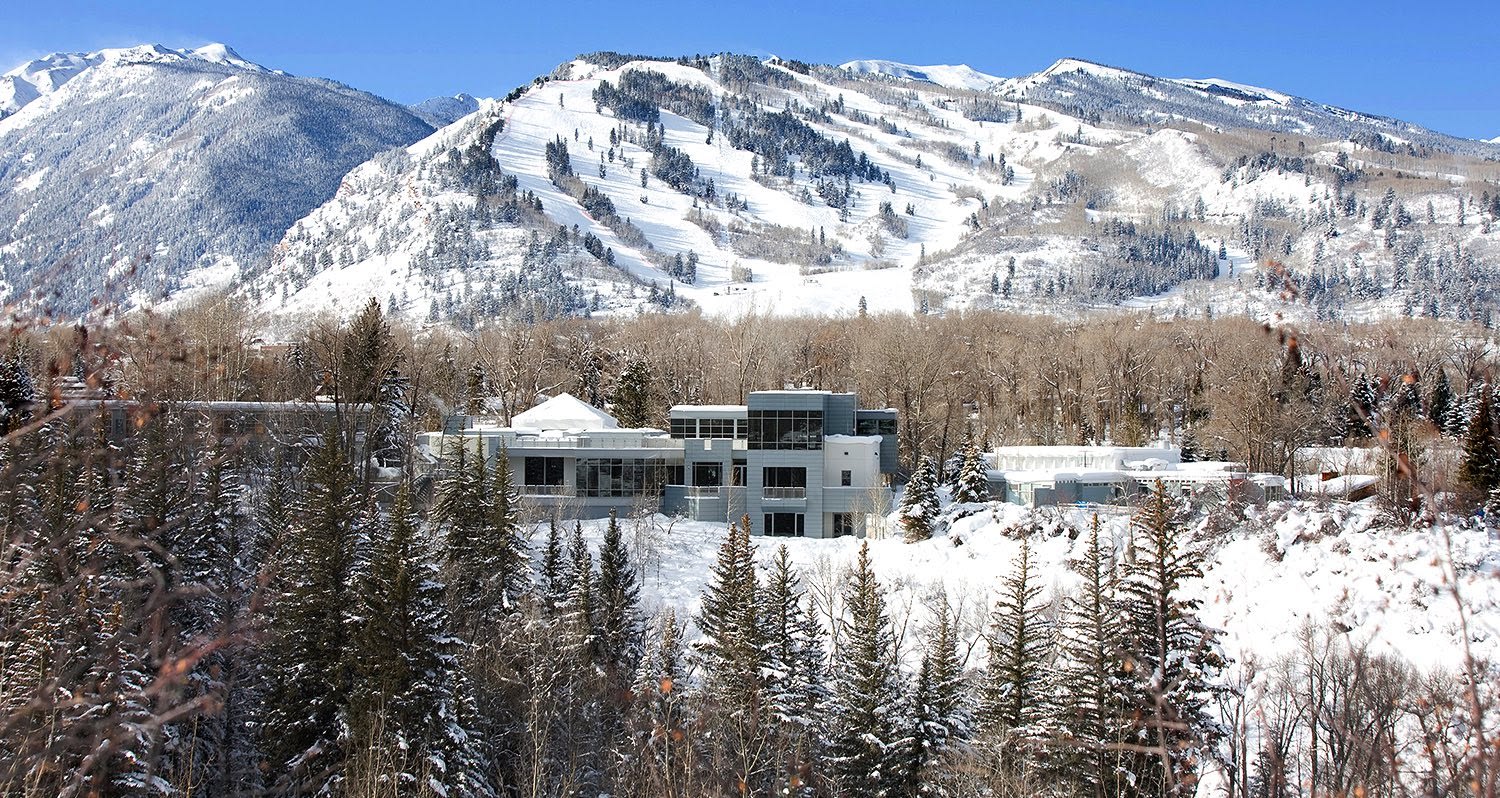 Credit: Aspen Meadows Resort
Aspen Meadows Resort, a Dolce Hotel, is a diverse blend of award-winning food, large guest accommodations, and unique Colorado event spaces, nestled on 40 gorgeous acres and surrounded by picturesque mountain vistas. Aspen Meadows Resort is home to the world-renowned Aspen Institute and features 22,000 square feet of ultra-modern event space, as well as 98 elegantly designed guest suites.
Guests can pick from various activities without ever leaving the grounds, thanks to three restaurants, a wellness center, and two art galleries. Because products and ingredients are purchased from local and regional farmers, as well as the resort's own backyard garden, dining is a truly memorable experience for guests.
Viceroy Snowmass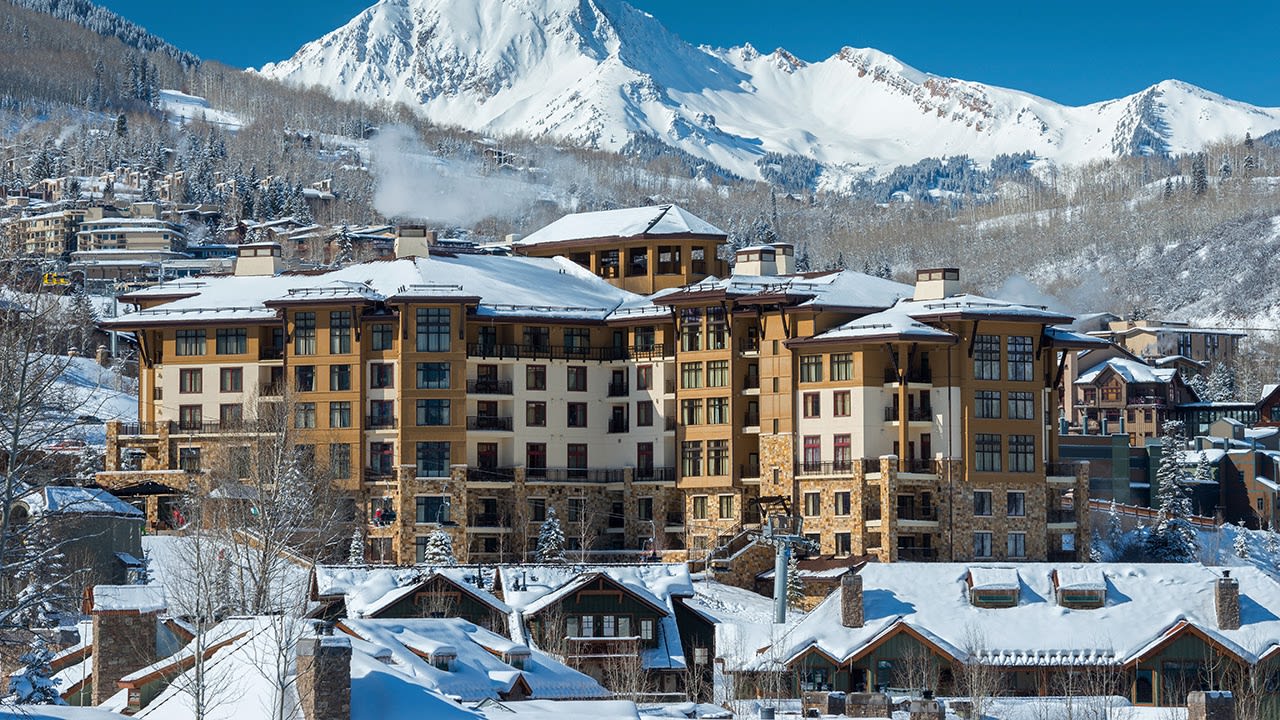 Credit: Viceroy Snowmass
This magnificent resort in the heart of the Snowmass Base Village, near downtown, is a year-round ski resort in Aspen where mountain adventure meets urban sophistication. In the winter, Viceroy Snowmass offers ski-in/ski-out luxury resort housing and mountain experiences and culture in the summer.
It's easy to see why guests return year after year when you add in imaginative dining and lounging, a Ute Indian-inspired wellness spa, and a year-round pool terrace and café. Residential suites from one to four bedrooms have a balcony with spectacular views and a huge granite bathroom. In addition, a three-bedroom penthouse has 2,169 square feet of living space.
The Gant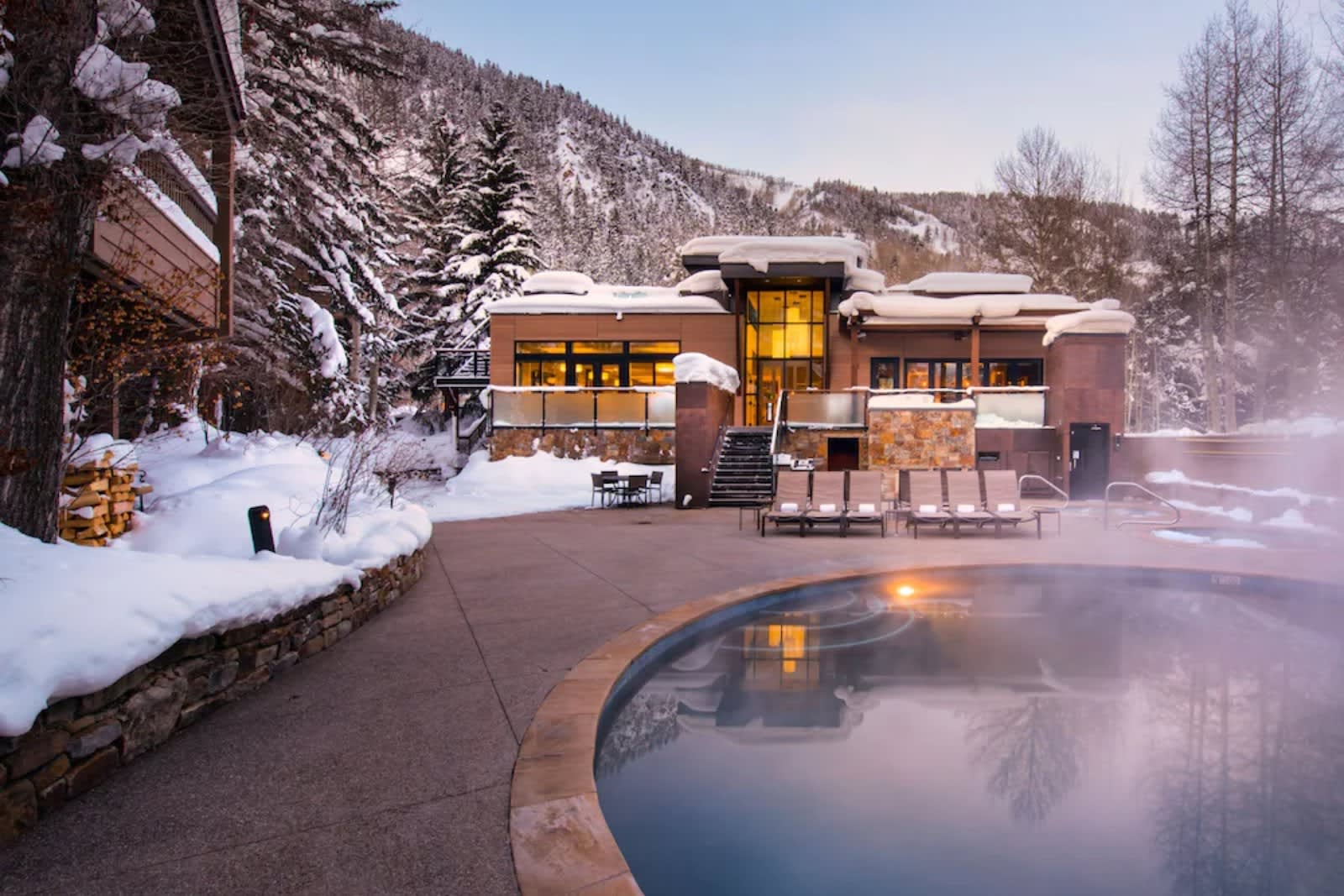 Credit: The Gant
The Gant is one of Aspen's most prestigious condominium complexes, combining the conveniences of home with the amenities of a good hotel in a world-class setting. The Gant provides guests everything they would expect from a world-class resort, from iconic ski lodges, "Gant Vans," and daily housekeeping services to attentive concierges and recreation amenities.
Pepperjack's Cafe, the only full-service condominium resort in Aspen, provides on-property food and beverage service. Choose from a variety of one- to four-bedroom floor plans graded basic, deluxe, or superior. Valet parking, bell and concierge service, as well as free airport and in-town transportation are just a few of the many amenities available to guests.
The Ritz-Carlton Club, Aspen Highlands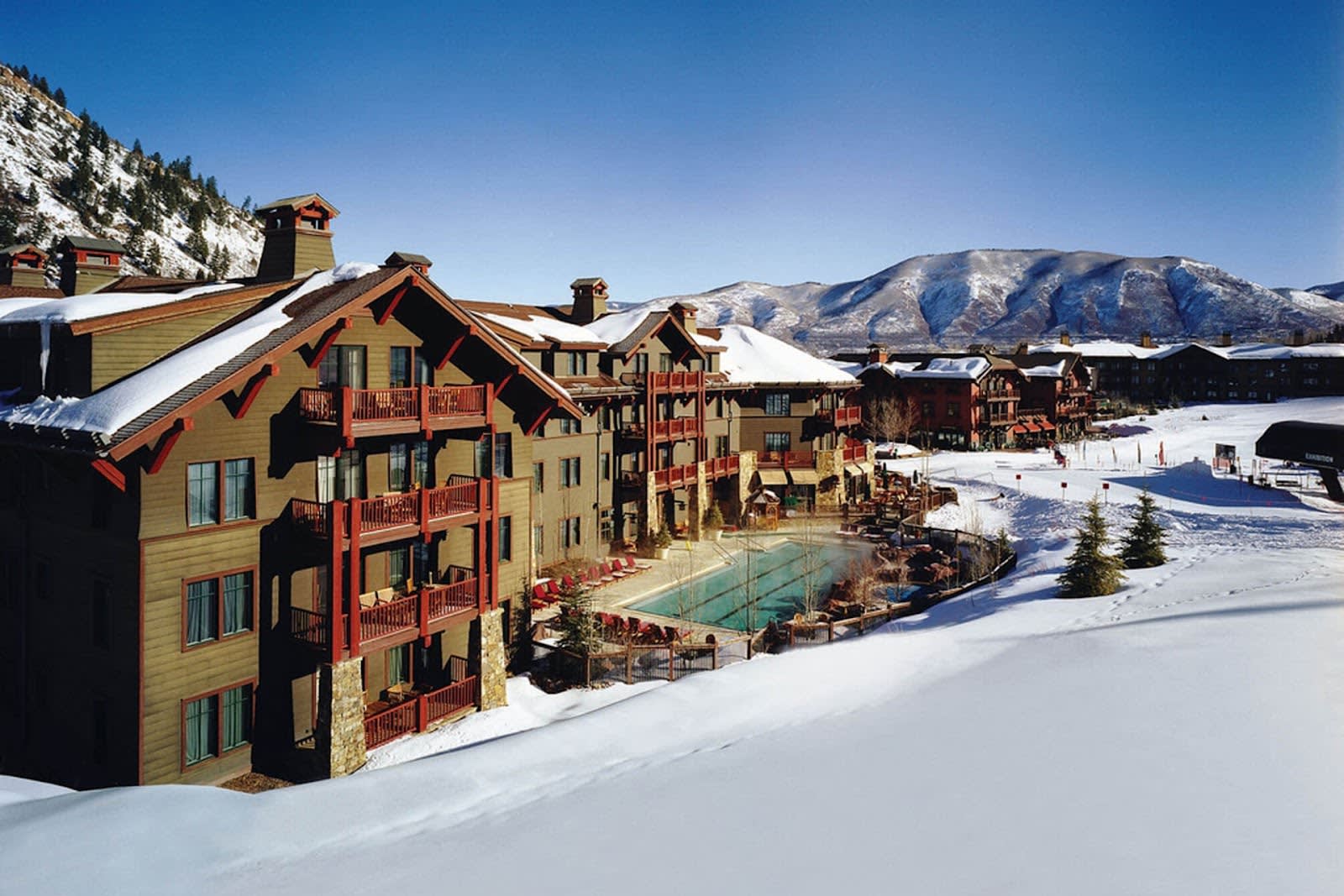 Credit: The Ritz-Carlton Club, Aspen Highlands
With incredible vistas and 125 routes, this spectacular resort rests at the base of a 12,500-foot mountain. The famed "Highland Bowl" is located in this ski-in/ski-out resort, surrounded by intermediate and difficult ski terrain. Enjoy absolute relaxation and refreshment in the pool areas or at the well-equipped spa and fitness center, where your ski valet will meet you each day.
Aspen Highlands is a destination that guests return to time and time again because of its unique blend of authentic Western ambiance and famous Ritz-Carlton service. Guests have access to the renowned Aspen Recreation Center.
Ski Aspen Mountain
Aspen Mountain rises dramatically behind downtown Aspen, accessed by the Silver Queen Gondola that climbs 3,300 feet to the slopes. Also known as "Ajax," this is the mountain that made Aspen internationally famous with ski races in the 1950s and 1960s. It's just 675 acres total, with terrain for intermediate and advanced skiers. Look for shrines hidden in the trees that commemorate celebrities and notable locals.
The iconic Highland Bowl
Head to Aspen Highlands for a double-black-diamond adventure that includes a hike over a narrow ridge to the top of the Highland Bowl, home to some of the best terrain and turns for expert-level skiers. If you're not up to black diamonds yet, check out blue and green routes with stunning views or thrill your way down the learning bumps on Scarlett's run. This is where to find locals and a laid-back vibe and, perhaps, a run-all to yourself.
Snowmass Mountain
Snowmass has three mountain peaks and terrain for every preference and ability. Glide through more than a dozen tree trails, schuss the powder field and steeps at Hanging Valley, or enjoy the view and easy cruising on a smorgasbord of blue and green trails. Families of all ages love Snowmass and Elk Camp.
Family fun for all ages and interests
Buttermilk is known for hosting the Winter X Games, but it's also the ideal spot for those just learning to ski. Kids can learn the ropes on Panda Peak and head out with the family to explore gentle slopes, traveling through glades, tree trails, and wide, groomed slopes. Then, head over to the east side of the mountain to find a favorite local slope, Tiehack, with a free parking lot and a lift of its own. Then, change it up with a trip to the X Games park to hone your snowboarding skills.
For non-skiers
Family members who are lukewarm about snow sports will find plenty of other activities to keep them busy while skiers hit the slopes. Take a ride on the Breathtaker Alpine Coaster, a 28-mph bobsled-type coaster that rises above the snow offering panoramic views of the Rocky Mountains as it winds its way through a mile of forest. Ride the scenic Silver Queen Gondola down Aspen Mountain to downtown Aspen to explore shops, restaurants, and Old West mining history.
Want to take advantage of all Aspen has to offer? Reach out to a trusted real estate team at The Bineau Team for expert guidance when looking for Aspen luxury homes for sale.