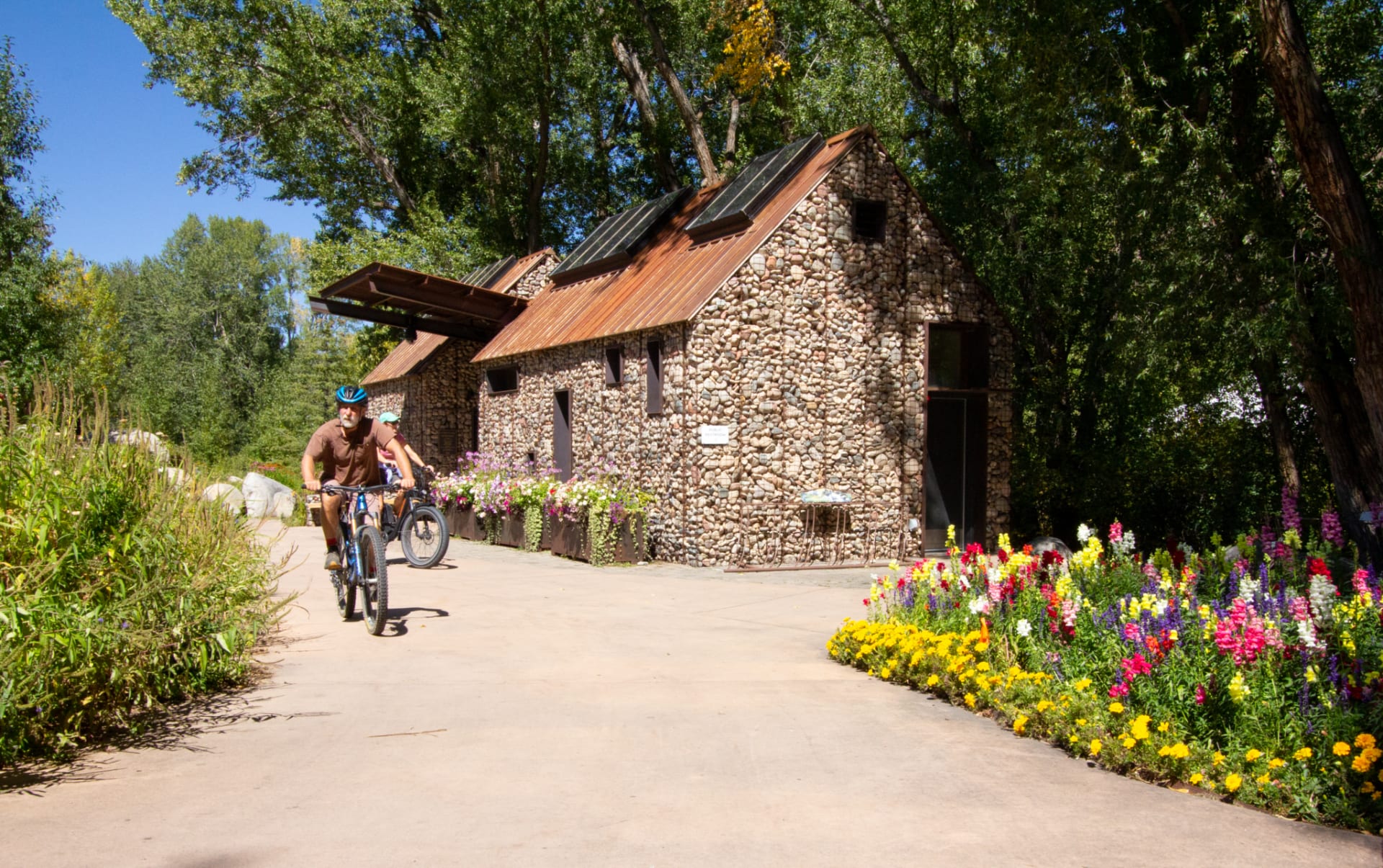 When it comes to Aspen's real estate industry, it's traditionally revolved around our thriving tourism industry and our coveted summer and winter seasons. For the most part, those who want to buy a home here typically look for that perfect holiday or second home where they can leave their hectic working lives behind and relax in our fun-filled mountain town.
However, with the recent Working From Home movement that has reinvented modern office structures across the world, many previously office-based employees are now free to choose wherever they want to base their home office.
Now that remotely working employees don't need to commit as much time to their physical offices — if any time at all — it's only natural that Aspen has become a top choice for the digital workforce to relocate to on a more permanent basis.
Whether you're adopting a fresh new headquarters for your home office or you just want to know more about relocating to Aspen, this guide is here to walk you through what it's like to make Aspen your new hometown.
About Aspen's Neighborhoods
While most areas within Aspen share many admirable characteristics, there are a few distinctly different neighborhoods within this mountainous community. Depending on what you're looking for and what your lifestyle is like, you might be better suited to one over the other. To make things a little easier, here are a few of our favorite neighborhoods for full-time residents.
• West End Aspen
West End Aspen is a character-filled, exclusively residential neighborhood that has been and continues to be one of Aspen's most desirable areas to live. Here, you'll find historic old Victorian-era homes set on lush green lawns with views of the breathtaking mountain ranges offering a truly idyllic backdrop.
West End Aspen's best selling point, however, is probably the neighorhood's residents themselves. You really get that quaint and cozy small-town feel within the West End community here, as essentially everyone who lives here is extremely friendly, polite, and welcoming. It's not uncommon to see block parties, barbecues, children playing, or neighbors sharing cocktail hour together in this tight-knit community — plus, it's just a short walk away from numerous shops, restaurants, cafes, art galleries, and performance theatres too.
• Cemetery Lane
Aspen's Cemetery Lane neighborhood is also home to many full-time local residents and is similarly a strictly residential part of town. For that reason, Cemetery Lane is another great place to raise a family and ingrain yourself within the local community culture — however, many of the single family homes here have been passed down from generation to generation, meaning the market can take more effort to get into.
• East End Aspen
Whereas West End Aspen is full of century homes and historic heritage houses, Aspen's East End neighborhood is somewhat the opposite. This relatively recently built part of Aspen has a varied mix of different housing types and styles, ranging from standalone single family homes to smaller condo units. This wide selections of home types means there's a great diversity of residents here. No matter their difference in age, income, or occupation, however, the full-time residents of East End Aspen all share in their love for the many nearby amenities and fun activities living in this part of town provides.
• Red Mountain
If you're working with a homebuying budget on the upper end of the scale, the coveted neighborhood of Red Mountain is hard to beat when it comes to the luxury home market in Aspen. Full of genuinely impressive mansions and mountain estates that wind up this scenic Aspen hill, Red Mountain is where many of Aspen's most opulent and lavish homes are located. Houses on the lower end of the price spectrum will sell within the upper seven-figure range, with the higher-end homes regularly going for eight-figures. You certainly get what you pay for here, however, as the architecture and design of the homes in Red Mountain is some of Aspen's finest.
Find a more comprehensive guide to Aspen and our unique and exciting mountainside lifestyle by reading through our full Aspen community guide, then have a look through our fresh set of exclusive listings to see if your dream Aspen home is already on the market.
Our Local Schools
If you're considering relocating to Aspen with your family, then you'll be happy to know that we've also got a great selection of local schools in Aspen too. No matter what age and grade level your children are, there's a local institution under the well-regarded
Aspen School District
that will take great care in further their education.
For children from Kindergarten through to Grade 6, Aspen Elementary School is the community's most popular choice. Parents will be thrilled to know that Aspen Elementary School is currently pursuing authorization to be listed as an
International Baccalaureate World School
, which is an internationally recognized program that follows a high-quality, challenging curriculum.
From there, the most common progression is for students to attend Aspen Middle School for Grades 7 and 8, then Aspen High School for Grades 9 through 12. These institutions are also pursuing authorization to be listed as an IB World School.
Perhaps the most convenient aspect of all of these schools is that they're all located within the same campus at 235 High School Road in western Aspen. That means morning drop-offs and afternoon pick-ups for parents with multiple children across different age groups are as easy as possible.
Aspen is just one of the many charming areas within the greater Roaring Fork Community. Get more information about the others by visiting our
Roaring Fork Communities page here
!
Our Amazing Amenities
No matter where you are in Aspen, our surrounding four local mountain ranges will always be in sight. Whether you're skiing or snowboarding down them in the winter or hiking through them in the summer or fall months, these jaw-droppingly beautiful mountain ranges are absolutely some of the most popular amenities that local residents take advantage of every single day.
Aspen is much more than just its mountain ranges, however, as our list of exciting amenities is always expanding. Between our massive collection of luxury shopping outlets, independent boutiques, world-class restaurants and bars, adorable little cafes and bakeries, and wide range of premium art and design galleries, there's nothing downtown Aspen doesn't have.
Pair those with a thrilling range of natural outdoor amenities like hiking and biking trails, nature watching routes, and engaging assortment of year-round festivals and events, there's always an opportunity to do something different when living in Aspen.
The Aspen Airport
Another one of Aspen's most appreciated and valued features is its airport — especially for those who need to travel quite regularly. If you're considering relocating to Aspen but still need to commute regularly for work, you'll be happy to know
Aspen/Pitkin County Airport
will make things as easy and accessible as possible.
Whether you've got a business meeting out of town or need to take a longer trip somewhere else, you'll have no problems finding a flight at the local airport. Located under a ten-minute drive from downtown Aspen, the Aspen airport couldn't be more convenient for the town's permanent residents.
With regular daily flights into major airports like Denver, Dallas, Houston, Phoenix, and Los Angeles, travelling for work or pleasure when living in Aspen feels effortless thanks to the local airport.
Are you sold on the idea of making Aspen your permanent home? Don't wait to get into our competitive local housing market start your new life in Aspen —
contact us
today.