In Aspen, Colorado, nearly all real estate is considered prime real estate due to the year-round appeal of this popular, posh, and incredibly high-end destination. Buying real estate in Smuggler, Colorado, a town within Aspen, is an excellent way to expand your portfolio, secure your ideal retirement home, or settle in for long-term, idyllic living. With Smuggler real estate, you'll benefit from consistently breathtaking views, fresh air, clean water, and fantastic company. Read on to discover why buying Smuggler real estate could be the best choice for you.
There's still plenty of land to develop
The major industries of Aspen, Colorado, are
tourism and real estate
, and Smuggler is an excellent location for bringing unique or ambitious design visions to life in both sectors. If you want a home that boasts the exact look, layout, and features you want, you can purchase land in Smuggler to get it custom-built to your expectations. Depending on the acreage you want and where you want to buy, you'll find numerous plots with stunning natural features. Buying land and building from the ground up in Aspen will give you both more privacy and more room to add the proper amenities and features that will support your lifestyle. Have you ever wanted to own a horse? Do you dream of having a home with its own residential hangar? Smuggler is an excellent place for achieving these and other developmental goals. It's filled with adventurous boundary-pushers committed to carving out their own lovely, needs-specific living environments in the shadow of Smuggler Mountain.
Retirees can find excellent options for year-round comfort
If you've ever dreamed of retiring in Aspen, consider doing so in Smuggler. In addition to luxurious houses nestled directly in the mountains, it's also got an outstanding array of attractive and incredibly well-equipped condos for sale. Think lavish bathrooms with deep tubs, marble countertops, genuine hardwood floors, and spacious kitchens. You can spend your golden years hiking the local trails with your beloved canine companion, cross-country skiing to stay fit, pampering yourself at local spas, and rubbing shoulders with the prestigious locals. Of the world's more than 1,600 billionaires, over
50 have stakes in Aspen
.
Smuggler real estate is easy to rent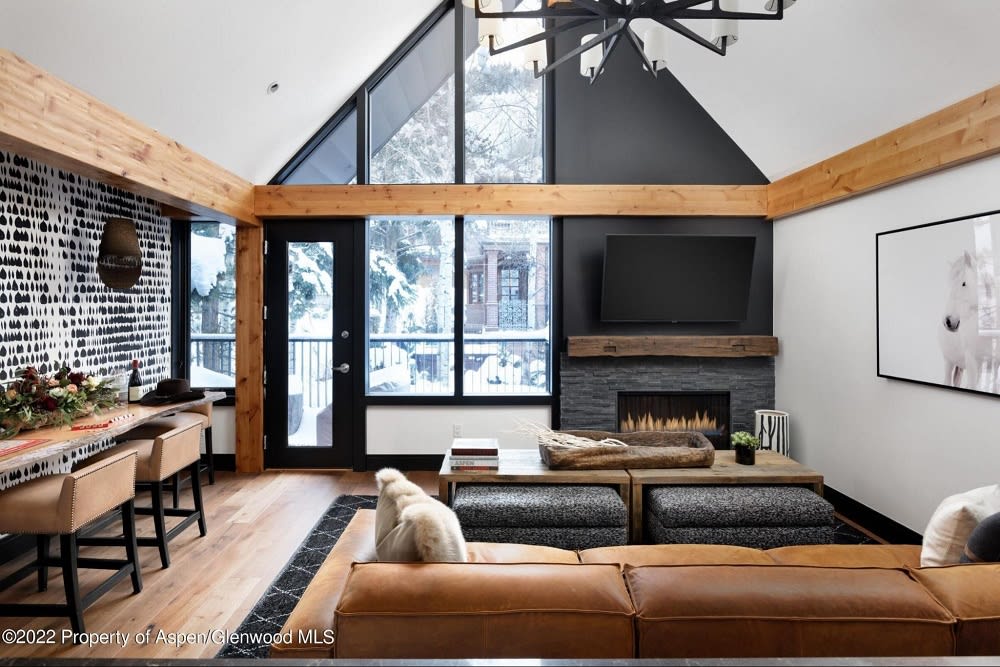 Image courtesy of Bineau Team
Aspen reclaims its small-town feel during the spring and summer months, but that doesn't mean that local rentals lose their marketability. If you want a combination vacation home and rental, you can enjoy your Smuggler property during the spring season and use it to bring in passive income throughout the remainder of the year. Off-season visitors come for the lower airfare, the quaint feel, and the breathtaking scenery. There's also ample opportunity for off-season visitors to explore the lush terrain, take tours of abandoned mining towns, engage in adventure activities at local ranches, and more.
There are plenty of fun things to see and do
Buying a home nestled in one of the nation's beloved destinations brings with it an obvious benefit: There is so much to see and do. This is true whether you're a nature-lover, snowboarding or skiing enthusiast, or someone who loves shopping in charming boutiques or dining at five-star restaurants. Smuggler offers a vibrant community of booklovers, theater lovers, passionate musicians, engineers, entrepreneurs, writers, financiers, etc. Thus, it's got quaint, small-town living down-pat, even while providing the same cultural feel of a large metropolitan area. There's no room for boredom in Smuggler, even as there's plenty of space for quiet relaxation and privacy. When you want to get out in the fresh air and explore, you can visit the John Denver Sanctuary, hike to Maroon Bells, or take a scenic drive down the Independence Pass. You can also Drive Castle Creek Road or stroll through and photograph Ashcroft Ghost Town.
Create a healthy, stress-free lifestyle
One of the best reasons for moving to Smuggler is that it will give you the advantages of a stress-and-hassle-free lifestyle. No one complains about noisy neighbors in Smuggler. Properties here are spaced sufficiently far apart so that everyone's business, festivities, or quiet living remains their own. You don't have to reach out and engage with others. Still, if you do, you'll find yourself surrounded by kind, like-minded people who have also come for the four distinct seasons, unspoiled terrain, and free-spirited recreation that Aspen provides.
Downtown Aspen has something for everyone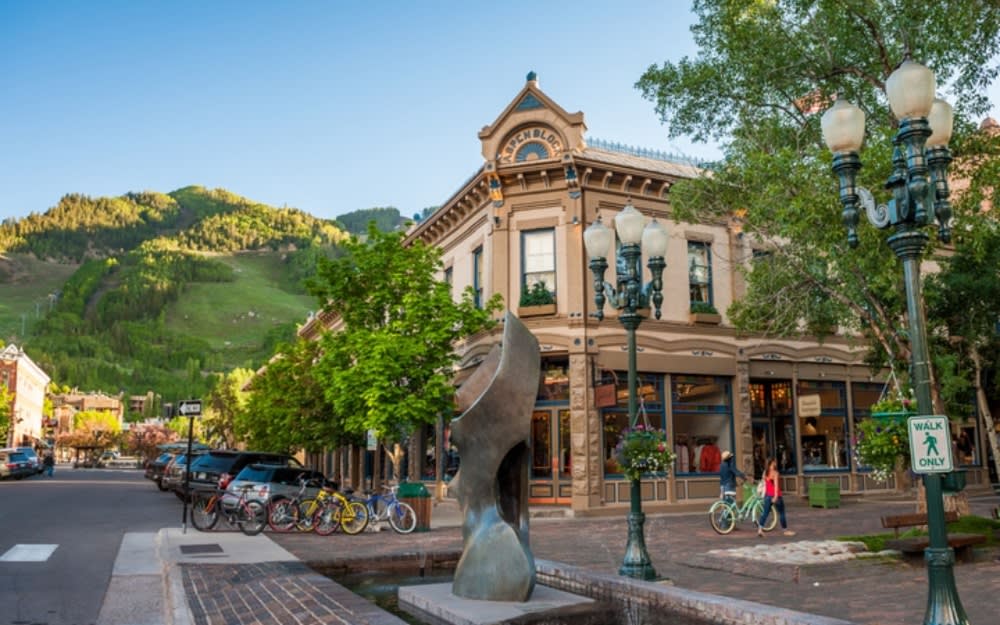 Photo Courtesy of Mountain Living
Smuggler is just a stone's throw away from the heart of downtown Aspen. Thus, when you're ready to let your hair down and engage with others, you can shop, dine, or explore, all without going far. You can tour fantastic art galleries with rotating exhibits from both known and emerging artists on show. You can dine in restaurants that routinely cater to celebrities, such as the Element 47, Catch Steak, Clark's Oyster Bar, and the Acquolina, among many others.


Smuggler is remote enough to give neighborhood residents adequate peace and quiet, but the town is connected enough to allow for easy and convenient living. Residents can take advantage of doorstep grocery delivery services or visit several well-known and well-stocked grocery stores. There's a generous array of reputable service providers, so finding a reliable mechanic, veterinarian, doctor, or dentist is a breeze. And on top of all of this, despite its charming, small-town ambiance and picturesque feel, Smuggler and Aspen's population draws the nation's wealthiest citizens in for relaxed romps through its boutiques, pedestrian malls, and spas throughout the year.
Aspen has only 7,000 residents each year
Sure, ski season brings in a fair amount of traffic, but the greater Aspen area has, on average, only 7,000 permanent residents year-round. As such, it primarily offers the distinctive small-town feel that people are looking for from mountain living, despite its seasonal hustle, bustle, and excitement that most small-town residents eventually need. There's not a more perfect, seamless blend of activity and tranquility in almost any other location. Situated just a ways away from it all, Smuggler allows you to dive into exciting, local recreation at will while still retreating into your own private sanctuary when you're ready.
There are excellent schools in the region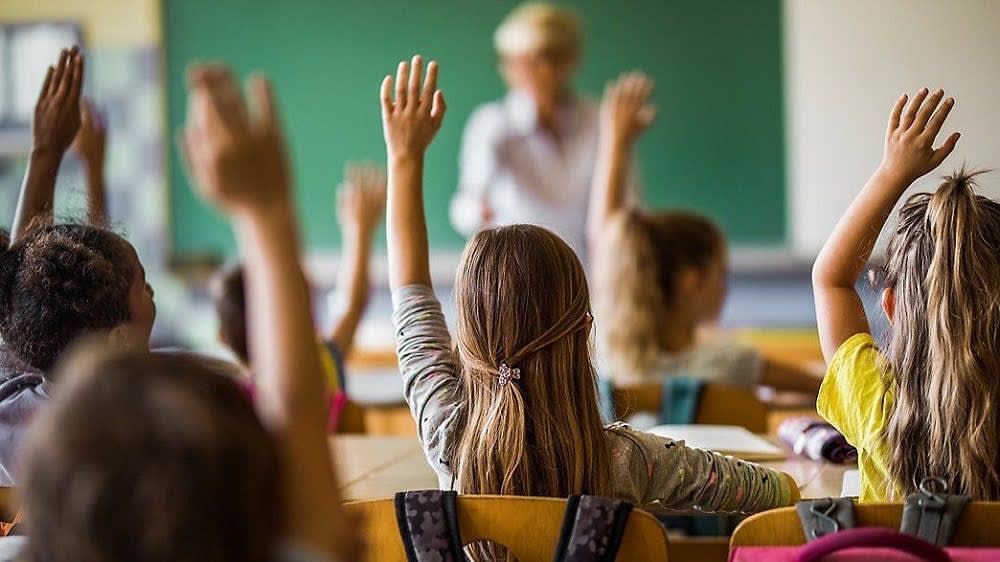 Smuggler is even an exceptional place to raise a family. Aspen has some of the best-performing schools in the nation. Whether you plan to send your kids to public school or private school or don't have any kids at all, good educational opportunities are always a sure sign of long-term profitability. Any home you buy in Smuggler will be infinitely more marketable because of these amenities. You'll have an easier time attracting long-term tenants if you choose to use your purchase as a full-time rental. You'll also find it easier to offload your Smuggler real estate in the future, should you ever decide to do so.
Renting in Aspen is easy all-around
In addition to being easy to rent during the off-season, renting Smuggler properties is easy altogether. This simplicity is by and large due to the type of clientele that the region attracts. If you're looking for a place to purchase a profitable, rental-only home, this is the region to target. Aspen investment properties typically provide high returns. Investment property owners have to contend with significant property damages, massive amounts of clean-up, and consistently high overhead costs in other areas that get large influxes of seasonal traffic. Once you create a comfortable, well-furnished, and sufficiently opulent environment for your short-term tenants, you can be primarily hands-off. There are plenty of local property management companies to help you maintain your Smuggler property, and there's guaranteed to be a consistently high level of demand. All things considered, Aspen rental homes can provide far more impressive returns.
Ready to invest in Smuggler real estate?
If you're ready to consider options in Smuggler real estate, we've got you covered.
Get in touch with The Bineau Team
to find your dream home, a worthwhile vacation home, or the ideal rental property. We can even assist you in finding the right undeveloped lot for building your own custom home to your exact specifications. With an impressive array of exclusive listings and detailed community guides, we can help you find the ideal living environment at your targeted price point.
Contact us today!