Located in the heart of Aspen,
Aspen Core
, or Central Core, is known for its premier shopping, gourmet restaurants, luxury residences, and high-end amenities. Perhaps its most appealing element is its small-town feel combined with urban luxuries. While there are plenty of high-energy pursuits to enjoy here, there are equally many ways to relax. Here are some of the best ways to unwind in Aspen Core.
Enjoy a spa day
There are few better ways to relax than sinking into a mineral bath and getting a deep tissue massage to de-stress. Fortunately, there are several day spas in Aspen Core to explore. Here are some of the best spas in Aspen Core.
Heaven on Earth
provides clients with a five-star experience. You'll undoubtedly leave this spa feeling refreshed, rejuvenated, and ready to take on anything thrown your way. While the spa offers a variety of treatments, one client favorite is the From Head to Toe package. This popular offering includes a 50-minute massage followed by a signature 40-minute express oxygen facial. Once your skin has been detoxed and your stress has melted away, a customized serum will be applied to your skin. If you prefer a customized package, try the Aspen Experience, where you can combine any of the spa services.
From custom facials to Ayurvedic beauty treatments,
WestEnd MedSpa
is an all-encompassing salon and spa. Address health concerns and ease your mind with an acupuncture treatment, which can include massage, cupping, gua sha, reiki, and sound healing during your session. Opt for the hydrating O2 Radiance Facial for the ultimate firming and toning treatment, delivering concentrated serums deep into your skin using pressurized oxygen for a dewy finish. Release deep-seated muscular tension with the West End massage, addressing your stiff neck, lower back pain, and tight shoulders with a powerful 60 or 90-minute treatment.
What sets
Aspen Vida Medi Spa
apart from others is its PRX-T33 treatment. Brought to you by WiQo, this Italian four-week treatment smoothes fine lines and wrinkles, tightens skin, firms, and addresses stretch marks, hyperpigmentation, photodamage, and atrophic scars. This specialized treatment is one of many offered here. You can spend an entire afternoon relishing conditioning facials, deep tissue massages, and even integrative nutrition for an entire mind-body experience like no other.
Recuperate in nature
Aspen is well-known for its breathtaking natural landscapes, enveloping the city with lush greenery and towering mountains. While there are many ways to stay active by reveling in the great outdoors, there are also several ways to gain inner peace and peak relaxation.
The
John Denver Sanctuary
is nestled next to Rio Grande Park and offers a sacred space for meditation and family picnics. This slice of heaven is beloved by locals and tourists, attracting guests with its scenic splendor and environmentally sound wetlands. This public park features benches, picnic tables, trail access, and water features. Perhaps the park's most extraordinary feature is the Boulder/Perennial Garden, where guests walk amongst giant boulders engraved with John Denver lyrics. This sanctuary is truly a sight to behold. Noe that every October, the sanctuary hosts a celebration to pay tribute to John Denver, featuring musical performances, readings, festivities, and additional ways to highlight the life and career of the artist who loved Aspen.
Just a stone's throw away from Aspen Core,
North Star Nature Preserve
is a must-visit destination. This marvelous preserve can be experienced on foot, from the river, during the snowy winter, and through various programs. The trails are relatively smooth and flat, making North Star an excellent destination for someone who wishes to wander among native flora and fauna. If you wish to capture the preserve's beauty from the water, note that it is a float-through-only destination. Be sure to visit in the winter for a leisurely ski along the 1.62-mile North Star Loop.
Admire art & culture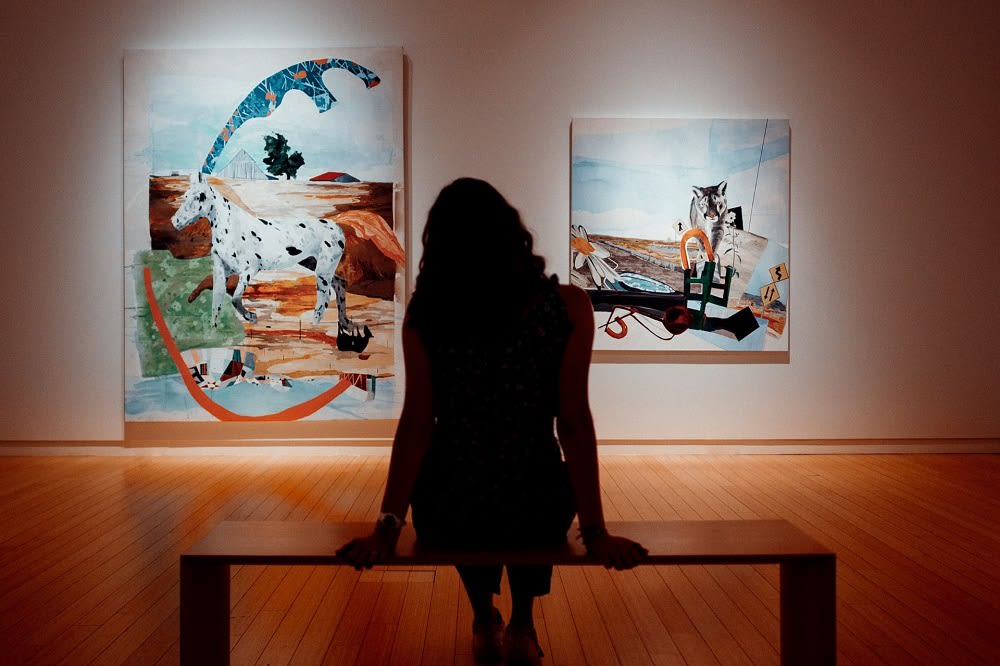 While Aspenites and travelers adore the area's plethora of nature-centric endeavors, Aspen also boasts various fine arts and cultural pursuits.
The
Aspen Art Museum
presents the newest, most important evolutions in international contemporary art, offering public programs, immersive activities, rotating exhibitions, and community events to actively engage audiences. You can view masterpieces from around the world, savor a tasty mushroom melt and a cappuccino, and attend various events held year-round. From thought-provoking exhibitions to Aspen ArtWeek, you simply must stop by the Aspen Art Museum to appreciate its free exhibitions and programming.
While the AAM is the area's premier art museum, several independent art galleries are studded throughout Aspen Core. Head to
Royal Street Fine Art
to marvel at original works by local Aspen, American, and international artists.
Aspen Art Gallery
owner Damian Gulliot prides himself in only selling art he loves, presenting a very eclectic art collection to the public. View stunning local landscapes of the Maroon Bells and other magnificent Colorado vistas at the
LIK Fine Art Gallery
.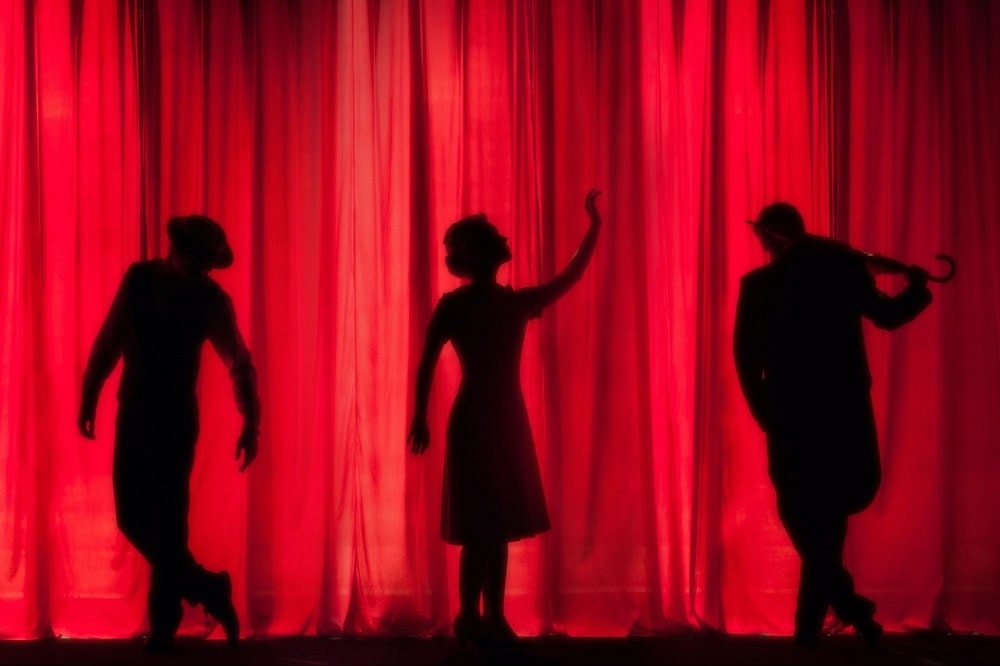 Take in a show at the
Wheeler Opera House
, Aspen's community performance venue. This vital theater has seen the likes of Sheryl Crow, Jerry Seinfeld, Oprah Winfrey, The Eagles, and local performing artists. Whether you want to watch a movie, concert, opera, or lecture, the Wheeler Opera House has it all. If you prefer to watch a lively musical theater performance, head to
Theatre Aspen
, a fantastic venue that produces engaging world-class entertainment and arts programming.
Belly Up Aspen
is the place to go for an intimate venue boasting world-renowned performers. This club is ranked among the best in the nation by Rolling Stone Magazine, providing locals and visitors with endless opportunities to discover new music artists and appreciate long-time favorites.
Are you yearning to live a small-town lifestyle among big-city luxuries? When you're ready to find the perfect Aspen real estate for you, contact
The Bineau Team
. This knowledgeable and experienced team will indeed find your next home that will meet all of your family's needs and desires.